A guide to sparkling wine
By BBC Maestro
Last updated: 02 February 2023
From toasting at a wedding breakfast to ringing in the new year, there's one key ingredient that all celebrations have in common: sparkling wine. But with so many different types, from Champagne to Cava, it can be difficult to know which one to go for.
We've put together a handy guide to help you find your perfect sparkling wine for any event.
Types of sparkling wine
Most wine-producing regions make some sort of sparkling wine, to varying degrees of success. These are the key ones you need to know about, including some you probably recognise – and some you probably won't.
Champagne
Champagne is the most famous type of bubbles – but it's not actually a sparkling wine. As wine expert Jancis Robinson says in her BBC Maestro course, An Understanding of Wine, "Champagne does not regard itself as a sparkling wine – it regards itself as Champagne, and has a team of lawyers dedicated to protecting the name of Champagne and restricting it to wine made in the Champagne region by the traditional method."
As Jancis says, according to the rules of wine appellation, only wine produced in the Champagne region of France can be called Champagne. It's generally regarded as best-in-class when it comes to sparkling wines. This, the fact it's made using the expensive traditional method, and the exclusivity of only being available from one wine region, makes it the most expensive of all the sparkling wines.
It's usually extremely dry (look for 'Brut' on the label), but it may also be slightly sweet (labelled as 'Demi Sec'). Chardonnay, pinot noir and pinot meunier grapes are used in Champagne, although the quantity of each grape differs from brand to brand.
When sipping a glass of Champagne, you may notice hints of white peach, almonds, and citrus fruit as well as a distinctive note that's often described as tasting like toast, which comes from the extended contact between the wine and yeast during fermentation.
Due to its prominence, Champagne is often a popular choice to celebrate special events.
Cava
Cava is a Spanish sparkling wine that's made in the same way as Champagne but is usually made in the north-east region. It uses Catalan grapes such as Xarelto, Macabeo and Parellada.
Because it's made in the same way as Champagne, it has a similar bready flavour, and you'll notice fruity notes including citrus and apple as well as almond. Like Champagne, cava can be dry, semi-sweet or sweet.
It's a great choice if you're looking for that Champagne-like fizz but without the price tag. As Jancis says, "it's somehow lost ground to prosecco, but it can be very inexpensive, even though it's made by the cumbersome individual bottle traditional method."
Some of the best producers in Spain have banded together to form a group called Corpinnat. This is because, as Jancis explains, "they got frustrated at how difficult it is to sell wine with the word 'cava' on it." So, if you want the finest cava, look out for Corpinnat on the label.
Prosecco
One of the most popular sparkling wines in the world is prosecco. It's a sparkling wine known for its hint of sweetness. It comes from the Veneto and Friuli Venezia Giulia regions of Italy, made using Glera grapes, and is named for the village of Prosecco in Trieste.
Unlike Champagne and cava, prosecco isn't made using the traditional method, but using the tank method of production, which means it's much cheaper to both make and buy. It has higher levels of residual sugar than both Champagne and cava and is drank young.
You'll detect notes of citrus fruits, green apple and pear when drinking prosecco – and because it's made using the tank method rather than the traditional method, it doesn't have that bready note that Champagne is so famous for. In Italy, it's traditionally served with cake. Elsewhere it's a drink served at many special occasions.
Crémant
Crémant is sparkling wine made using the traditional method. It's made outside of the Champagne region of France, in Alsace, Bordeaux, Burgundy, Die, Jura, Limoux, Loire and Savoie. It's also made in Luxembourg.
Crémant means 'creamy', and it has tasting notes of butter, lemon, lime, and florals. This group of sparkling wine includes France's finest fizzes outside of Champagne, for a fraction of the price of its more famous relative, making it a great choice when you want the luxury of a great fizz without compromising on quality.
Sekt
Sekt is German and Austrian sparkling wine, which can be made by both the traditional and tank methods. There is a wide range of different qualities when it comes to sekt, and many varieties use imported grapes. The best sekt uses German grapes, usually Riesling, pinot blanc, pinot gris and pinot noir, and will be labelled as 'Deutscher Sekt'.
Austrian sekt is usually made using welschriesling and grüner veltliner grape varieties. Whichever sekt you choose, you'll usually find it's sweeter than Champagne, cava, or prosecco. Most have fruity and floral notes, including citrus, jasmine, pear, and peach.
Asti
Asti is a delicious sparkling wine, but it's often viewed in a slightly derogatory way. It's well worth looking past that, though, because you might just be pleasantly surprised.
This Italian wine is produced in southeastern Piedmont, around the towns of Alba and Asti. It's made from the Moscato bianco grape using the tank method of fermentation which helps it to retain sweetness.
This wine is low in alcohol, and thanks to its sweetness, is often served as a dessert wine. You might notice intense floral and fruity flavours including peach, grape and rose.
English sparkling wine
You might usually turn to France, Spain, or Italy for a sparkling wine, but England produces some respected bubbles too. As Jancis explains in her course:
"Thanks to warmer summers and considerable investment, southern England has proved to be a source of some fine, particularly appetising sparkling wine."
If you've never tried English fizz before, consider trying one. There are some particularly good rosé English sparkling wines, and most of the English bubbles have fresh, fruity notes that are appreciated on their own or served with food.
Pet Nat
Short for 'Pétillant Naturel', Pet Nat is a sparkling wine that's made with a single fermentation process. Unlike most sparkling wines, where the base wine is made first, and then a secondary fermentation adds the bubbles, Pet Nat ferments in the bottle to create bubbles. It's often thought of as a new, innovative technique, but the method actually dates back to the 16th century.
It's fresh and fruity and designed to be drunk young. Lighter than Champagne, it's also lower in alcohol, so it's the perfect sparkling wine for al fresco dining in the summer, and it makes a great aperitif. Pet Nat comes in many different varieties, including orange wine, and at a more accessible price point than Champagne, many opt for these when choosing sparkling wine.
Sparkling red wine
Although we tend to think of sparkling wines as being made with white grapes – and for the most part, this is true – there are some fantastic sparkling reds out there, too.
Many sparkling red wines are produced in Italy, including lambrusco which is probably the best-known of all sparkling reds, as well as brachetto. Australia has long been producing and drinking sparkling red wines, with sparkling shiraz being the most popular.
Unlike most red wines, sparkling red should be served slightly chilled, and it's best enjoyed when young.
Find out more about wine
Whether you're strictly a Champagne drinker, or you're eager to find your favourite fizz from some of the lesser-known varieties, there's a whole world of bubbles out there just waiting to be explored.
And if you want to find out more about wine, from the wine making process to how to choose the best food and wine pairings, take some tips from Jancis Robinson. Her BBC Maestro course, An Understanding of Wine, is packed full of advice to brush up your knowledge and help you feel more confident when it comes to wine.
FREE video lesson: How to pair wine & food
with wine expert, Jancis Robinson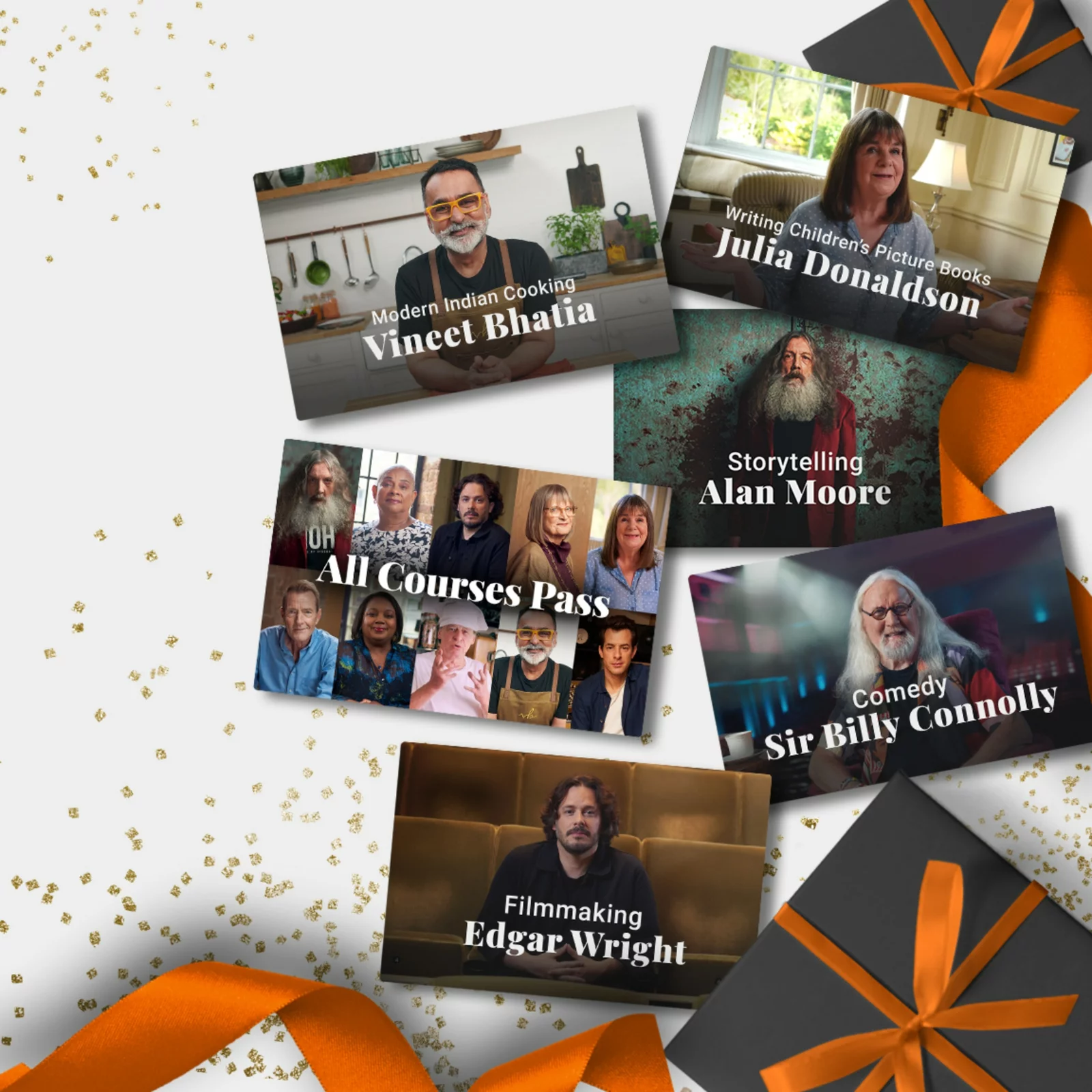 Give the gift of knowledge
Surprise a special someone with a year's access to BBC Maestro or gift them a single course.