What is orange wine?
By BBC Maestro
Last updated: 22 May 2022
New varieties of wine are cropping up all the time. Orange wine is one of the latest arrivals on the wine scene to excite wine drinkers.
From biodynamic and organic wines to vegan wines and now orange wines – when it comes to wine, there's always something new to try. In this article, we'll explore what orange wine is and debunk some of the misconceptions around orange wine.
What is orange wine?
Despite its name, orange wine is not made from the citrus fruit that sits in many of our fruit bowls. In fact, like most wine, it's made from grapes that grow from vines.
"Orange wines have nothing to do with oranges, it's all to do with the colour," says Jancis Robinson in her online wine course.
Most white wines are made by separating the juice and skins of the grapes before fermentation. With orange wines "you tend to get a much, much deeper colour," says Jancis. "Although an awful lot of orange wines are a very, very pale orange."
Orange wine is made similarly to red wine - meaning it is fermented with the skins of the grapes. But orange wine is made using white grapes, which do have some colour within them, despite what you might think. During the fermentation process, the natural and coloured pigments within the skins and flavour compounds of the grapes begin to release into the juice as alcohol is produced. Depending on the type of grape and the amount of time left to ferment, you'll get different varieties of orangeness.
In comparison to other wines, when creating red wine, viticulturists ferment the juice and skins of the red grapes together and leave the mixture to ferment. If you leave them for long enough, you'll get a red wine. If the juice is left in contact with the skins of the red grapes for a short amount of time, you'll get a rosé wine.
The origins of orange wine
New types of orange wine are being produced in regions across the world. You'll find it in the remote corners of Europe, all the way to Australia and in Canada too.
In Georgia, (the birthplace of viticulture and winemaking) orange wine is called amber wine – which Jancis Robinson argues might make a little more sense, as amber is closer to its colour. In fact, orange wines can spread across the colour spectrum from gold, orange to copper. You'll find some that are more vivid or cloudier than others due to the tannins left from the skins. Some brands produce a more distinctively orange wine, making it more obvious on their labels, whilst those producing wine more gold in colour are often subtle.
Today you'll find conventional wine drinkers experimenting with orange wines, Jancis explains. "Wine producers are curious, and they want to widen their range, so I always welcome an experimental orange wine from a producer whose conventional wines I've loved in the past," she says.
Tasting orange wine
Orange wines are often dry and have tannin levels higher than conventional white wine, so many find them a little confronting when tasting.
"Orange wines are a bit like young red wines – they're always a bit grippy. There's a bit of tannin there because they've been made in contact with the skins," says Jancis Robinson in her BBC Maestro course.
But when served with food, orange wines really come into their own. Hot dishes work particularly well and because of their subtle sharpness, orange wines work quite nicely with bold flavours. Try pairing with Middle Eastern dishes like warming tagines and zesty stews. Some suggest pairing with Mediterranean cheeses - feta and grilled halloumi work well. According to Jancis Robinson's team, orange wine pairs nicely with nuts (in particular almonds), dark chocolate, and even Indian dishes like chana masala.
For those aficionados or critics who are rather dismissive of orange wines because of their flavour, Jancis recommends testing out a variety by your favourite conventional wine brand.
As she samples a particular orange wine in her online course An Understanding of Wine, she states, "it would be great to blindfold your most prejudiced wine drinker [prejudiced against orange and natural wines] and give them that… they probably wouldn't like the look of it, but the taste and structure of it they would really admire".
If you're looking for a chilled glass of crisp orange wine, take a look at the ranges available in your local supermarket or start researching to match your desired taste. You can explore online merchants or suss out the offerings of your local suppliers too. And once you've got your favourite, why not take a look at some of our online cooking courses to experiment with new dishes to pair it with. You could even host your very own orange wine tasting session with our wine tasting template. The world's your oyster!
FREE video lesson: How to pair wine & food
With wine expert, Jancis Robinson


Learn more about wine
Join Jancis Robinson in her BBC Maestro course as she unpacks the world of wine. Jancis will take you through some of the world's finest vineyards, studying different vines and grapes with local experts. You'll learn everything from how wine is made and how to choose the right bottle, to how to invest in wine and the future of the industry amid climate change.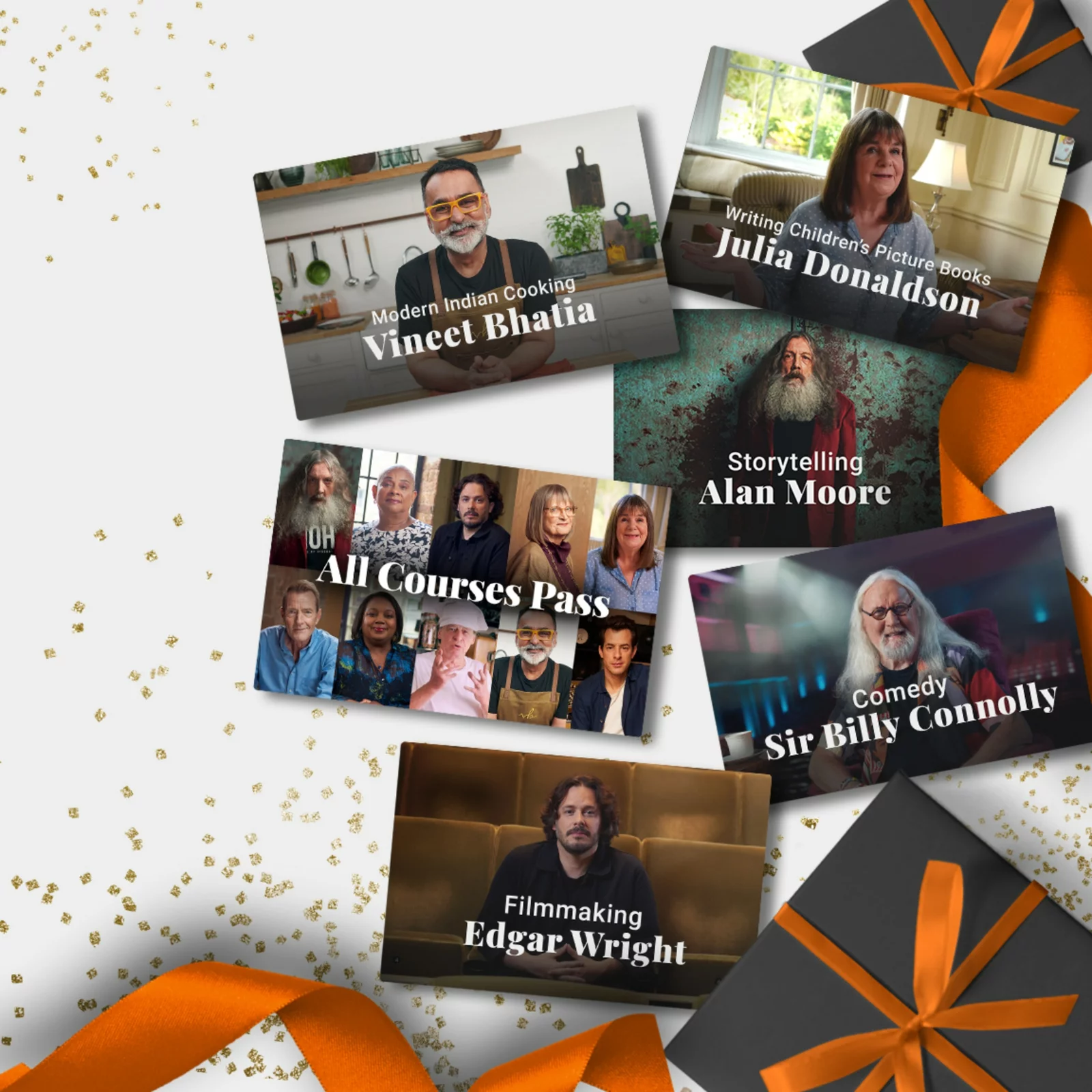 Give the gift of knowledge
Surprise a special someone with a year's access to BBC Maestro or gift them a single course.