Pierre
Koffmann
Classic French Bistro Cooking
Living legend of the kitchen, Pierre Koffmann held 3 Michelin stars at La Tante Claire for 15 years and taught Gordon Ramsay, Marco Pierre White, Tom Aikens and Jason Atherton amongst many others of the world's top chefs. Now it's your chance. Learn the fundamentals of French cuisine through 24 of his best-loved recipes.
25 video lessons
Course notes
Take your cooking to the next level

Self-paced, no deadlines

Watch on any device
The Course
Pierre Koffmann's French cooking influences began with his mother who excelled in the kitchen, but it was in the holidays, foraging and hunting with his grandfather in the French countryside, then watching his grandmother cooking nature's produce over an open fire, that inspired him. Exploring France in the 1960s, Pierre experienced the unique dishes and ingredients of France's regions, the "cuisine du terroir". Pierre brought this knowledge and understanding to his 3 star restaurant and to the chefs he taught, so many of whom are counted amongst the world's greatest chefs, today. Now for the first time, Pierre is going to teach you all that he knows and understands. Pierre shows you how to treat ingredients and create dishes that have incredible depth of flavour; decadent, luxurious creations all born from humble ingredients - taking full advantage of nature's incredible bounty. Pierre's lessons are practical and easy to follow taking you on a gastronomic odyssey from the farm house and the fields to the food of the finest restaurants in the world.
Thanks for signing up
Check your inbox - your free lesson is on the way!
Oops! Something went wrong
Please try again later
Get started with a free video lesson
How to cook the perfect omelette with chef, Pierre Koffmann
Your Maestro
Pierre Koffmann came to the UK from France as a young man in the early 1970s. In 1977 he opened his London restaurant, La Tante Claire, and was awarded the maximum three Michelin stars. La Tante Claire became the hub of British gastronomy and Pierre, its greatest teacher. The number of top chefs who have trained under Pierre Koffmann is truly astonishing – Gordon Ramsay, Marco Pierre White, Marcus Wareing, Bruno Loubet, Tom Kitchin, Tom Aikens, Jason Atherton, to name but a few. Pierre's protégés have now amassed more than 20 Michelin stars between them. Who knows where his course will take you…
Lessons
1 min

Pierre introduces you to his art, techniques and the wonders of the French technique.

17 mins

Create the chicken bistro classic, starting with your very own bouquet garni.

13 mins

Master veal stock, the foundation of French cooking and the base of so many classic dishes.

6 mins

Perfect for soups and cream sauces, clear chicken stock is the launchpad for many other flavours.

7 mins

Perhaps the simplest stock to make, it is the base of seafood classics like bouillabaisse.

13 mins

Learn how to tie the plate together with a good sauce and cook your steak to perfection.

16 mins

Learn to make the 'mother sauce', so called because from it you can create many others, and one of its daughters.

9 mins

A beloved French dish, where the beauty comes from its purity and balance – a true classic of world cuisine.

15 mins

Contrasting sauces bring this dramatic seafood dish to life – it looks as beautiful as it tastes.

15 mins

Although it seems modern, this recipe is just like Pierre's grandmother used to make.

10 mins

More popular in France, let Pierre introduce you to nature's subtly flavoured perfection – the artichoke.

16 mins

With squid in the shape of spaghetti, this is not your regular pasta dish.

8 mins

Celebrate the fresh, wild fish with very few ingredients and careful cooking.

30 mins

Tomatoes and saffron make this a quintessentially Provençal fish soup.

19 mins

Show this the dish attention and respect it deserves, and you'll soon see why it's a traditional bistro classic.

4 mins

The dish of the people – it can be made simply with eggs and butter or the luxury of lobster and truffle.

11 mins

It's often the simplest dishes that are the hardest to perfect – pay attention and you'll have a world-class dish.

45 mins

Pierre Koffmann's most famous dish, that Marco Pierre White has hailed as the best dish in the world.

17 mins

A sweet and sour sauce known as sauce gastrique that tastes far more complicated than it is to cook.

10 mins

An excellent starter dish that teaches many essential skills for French bistro cooking.

8 mins

A classic of the Gascony region and another of Pierre's grandmother's recipes from his childhood.

7 mins

Combine duck fat with the beautiful fish for a stunning meal that impresses and satisfies.

11 mins

Rabbit is not much used in the UK. Let Pierre show you how to prepare and cook it to perfection.

4 mins

Everybody loves chocolate sauce. Pour it over crepes, churros or fresh fruit for pure, simple deliciousness.

20 mins

Not as complicated as people seem to think. Follow all the steps properly and – wow! – soufflé magic.
Start learning today
Change or cancel your subscription at any time
Learn without limits on your computer, phone or tablet
Download course notes and exercises to learn at your own pace
Change or cancel your subscription at any time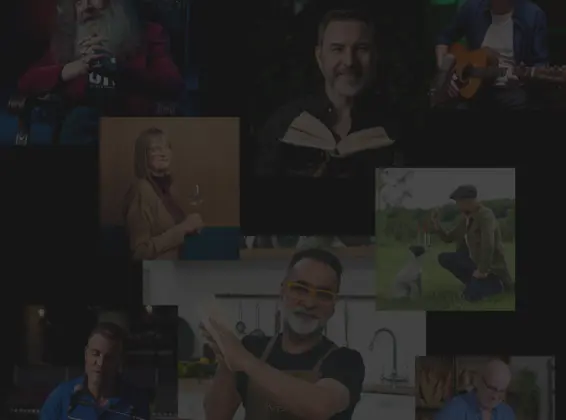 Annual access
10-days free then $10 / month
(Billed annually as $120)
---
Discover new passions with access to every BBC Maestro course
Enjoy over 100 hours of video lessons every year
Explore all brand new courses added throughout the year
Receive discounted rates to purchase your favourite courses to own for life
Start 10-day free trial

Course notes
70 pages
A downloadable PDF packed with Pierre's insight, chef's notes and easy-to-follow recipes.

Common questions
BBC Maestro is a subscription-based streaming platform, created to educate and inspire people to explore their creativity. Through pre-recorded lessons and detailed course notes, anyone can learn a wide range of disciplines and follow in the footsteps of experts respected all over the world. BBC Maestro offers single course purchases or an annual subscription.
Everything. Access to all courses, course notes, the BBC Maestro app, and the ability to download courses to watch on the go.
You'll need to provide an email address, password, and bank card details to create an account, but no payment will be taken until the trial has ended. A trial lasts 10 days from the point of sign up. After 10 days, we will automatically take a payment of $120 to start your annual subscription. You can cancel your trial at anytime in your account settings. You'll have access to easy-to-follow video lessons. Watch on your computer, tablet or mobile and learn on demand, wherever and whenever you like. Our courses are beginner-friendly and you can watch as many times as you like, at your own pace. Terms for the free trial can be found here: https://www.bbcmaestro.com/freetrial-terms
You can buy an annual subscription to get full access to all BBC Maestro courses, lessons and course notes for one year. You can enjoy over 100 hours of video lessons and your own pace and watch as many times as you like. You'll also have access to any new courses added throughout the year.
Yes, all our courses have English subtitles that can be accessed by clicking the CC button on the video player. We also have downloadable PDF course notes to go with each course, which offer more detailed information and tips.
No, all our courses are self-paced and no courses will be removed from the site or 'expire'. If you have an all-access annual subscription, you can watch any content while your subscription is valid. If you don't have an all-access subscription, but instead have bought one or more individual courses, the purchased content is yours to keep for life, and lessons can be watched as many times as you like.
Subscribers will have instant access to new courses as they are released. Please note that any courses in the Upcoming Courses section may be released outside of your annual subscription period. If you have any questions about an upcoming course, please email [email protected].
We offer a 14-day money back guarantee for your first all-access annual subscription, if you aren't completely satisfied with your purchase. See our terms and conditions for details, or email [email protected].
Thanks for signing up
Check your inbox - your free lesson is on the way!
Oops! Something went wrong
Please try again later
Get started with a free video lesson
How to cook the perfect omelette with chef, Pierre Koffmann