A guide to wine regions
By BBC Maestro
Last updated: 22 July 2022
Many wine lovers will recognise the iconic wine regions of Bordeaux, Burgundy, or Tuscany. But increasingly, new producers are putting their location on the wine map.
For centuries, France, Italy and Spain have been dominant regions in the world of wine. Now the USA, Australia, and even China, are making their mark too.
Read on to discover our guide to wine regions – both the famous favourites and the up-and-coming changemakers, with the knowledge of world-renowned wine critic, Jancis Robinson.
For thousands of years, grape growers around the world have been producing wines of different colours, tastes, weights, and textures.
Plenty of factors will affect the growing conditions of grapes. The local climate, landscape and soil quality all have a huge impact. Varying climates in certain parts of the world make them ripe for growing certain types of grapes. And others not so much. That's why, in some cases, the same type of grape grown in regions on opposite sides of the world will taste very different.
Factors such as access to daylight, humidity or cold temperatures, will play a part in the success of a vineyard. Luckily for a long time, viticulturists have been studying the subject of winemaking and adapting their practices in light of the ever-changing climate to secure the trade's future.
Famous wine regions
From the iconic regions of Bordeaux and Burgundy to the rolling hills of Tuscany, some wine regions are more well-known than others. We've rounded up a list - by country – below, and explain what you can expect from each of them.
Popular French wine regions
Bordeaux
"There is nowhere more classic than Bordeaux," says Jancis Robinson in her BBC Maestro course.
It's the land famously known for red wine – made predominantly from the famous red wine grape, Cabernet Sauvignon, or the Merlot grape. A traditional Bordeaux red wine is usually a blend of Merlot with either a Cabernet Sauvignon or a Cabernet Franc – the latter being slightly more aromatic and lighter in taste than the Sauvignon grape.
When learning about this region, you may come across the terms 'left bank' or 'right bank'. This refers to which side of the Garonne (the river which flows through the city, straight into the Atlantic ocean) the wine has come from. The left side of the estuary is associated with Cabernet Sauvignon grapes and the right with Merlot grapes.
On the left side, the Cabernet Sauvignon grapes produce wines that are strong in colour and come with a lot of chewy tannins. These are designed to age and should be eaten with food when they're young. You may recognise some of the following wines made on this side of the estuary:
Medoc
Graves
Pauillac
Saint-Julien
Margaux
Saint Estephes
Château Latour
Château Lafite
Château Margaux
The right bank of the Garonne is a little cooler. On this side, Merlot grapes are grown, as the Cabernet Sauvignon grapes don't ripen enough here. On the right bank, the blends are made up of Merlot and Cabernet Franc, so they're a little rounder and less chewy than a Cabernet Sauvignon when they're young.
Bordeaux also produces some of the leading dry white wines in the world too – mainly from the Sauvignon Blanc grapes. Sometimes these are blended with small amounts of Sémillon grapes, which add sweetness to the finished product.
"It's a large region, and it's all about commerce," says Jancis Robinson. Although its prestige attracts wealth and status, Jancis highlights that it produces some of the best value wines too, so many wine drinkers are keen to try the produce from this region.
Burgundy
"Burgundy is one of the most fashionable wine regions in the world," says Jancis Robinson.
Prices of Burgundy wines have soared in recent times. Each bottle is labelled by a particular grower or producer and a particular vineyard. Some of the vineyards are small, so quantities are limited too. But "billionaires love it, and that's [one of the reasons] why prices have been soaring," says Jancis Robinson.
Red Burgundy wines are made from Pinot Noir grapes, which are fruity and highly perfumed. They're quite pale in colour but hearty in flavour and, if they're made well, a wine aficionado will most likely be able to identify which vineyard a particular wine came from. The white wines of Burgundy are made from the world's best-known wine grape – Chardonnay. These are usually dry white wines, with savoury notes.
The heart of Burgundy is called Côte-d'Or (or 'the golden slope'), but some of its other subregions are well known for their winemaking practice too. In the north, Chablis has much cooler temperatures which produce a firmer and more acidic wine. To the south, Côte Chalonnaise and the Mâconnais both have warmer climates and produce wines that are richer and rounder in taste and texture.
Rhône Valley
Rhône is the home of one of France's greatest rivers. The famous river Rhône flows through the region, linking the North and South, both of which have vastly different climates.
The vineyards of Northern Rhône are on steep, often terraced, slopes. This part of the subregion has harsh winters and warmer summers. The most noted grape of Northern Rhône is the Syrah, which produces very dry and very palatable wines. Although there are some white wine grape mixtures, Northern Rhône is predominantly famous for its red wines.
In the southern region of Rhône, you can find a more Mediterranean climate. Here, the Grenache grape dominates. Most of the wines from this subregion are blends of lots of different grapes such as Grenache, Syrah, Mourvèdre and a few others. The hotter climate in this part of the valley produces wines that are rich and warm with high percentages of alcohol. So, as Jancis advises, watch out for the percentages on the labels of some of the region's popular products - Châteauneuf-du-Pape or a Cote du Rhône.
Popular Italian wine regions
Piedmont
Piedmont is another key region exciting wine drinkers. It's not yet as expensive as Burgundy but prices of local produce are on the rise. The most famous wine of Piedmont is Barolo, with Barbaresco sitting closely behind.
The leading grape variety of the region is the Nebbiolo grape, which is a derivative of the Italian word 'Nebbia' (meaning 'fog'), which the region sees plenty of. In late September and October, the famous fog begins to set upon the region. You will often find vineyards on higher terrain to help the grapes get access to enough light and warmth to ripen properly. They also have a later harvesting date to ensure they get enough time in the sunshine.
The Nebbiolo grape itself is very pale, and its wines are very long-ageing and are particularly chewy when they're young, so it's worth ageing a Barolo or Barbaresco from Piedmont.
If you look closely though, you will find some white wines in the region too, made from the local grapes Arneis or Moscato. And Piedmont is also beginning to have some sparkling wine players making a mark. In the subregion of Asti, you can find the home of the sweet, sparkling Moscato d'Asti.
Tuscany
This is one of the world's most iconic wine regions. The rolling Tuscan hills are peppered with olive trees and vineyards. Although the area produces some white wine, it's best known for its dry red wine. The most popular red wine grape in the region? The Sangiovese grape.
In former years Sangiovese grapes have struggled to ripen in this region, but with increasingly hotter summers, it's becoming less of a problem. The Sangiovese grape is not deep in colour and has a real bite to it, tasting best when accompanied with food. As Jancis Robinson says, "that is the characteristic of Italian wine - (they are) wines made for the table". Many wine drinkers find that orange wine, made often in Northern Italy, tastes best with food too.
Popular Spanish wine regions
Rioja
Rioja is the most famous wine region in Spain. Rooted in history, it's located in the north-west of the country but has quite a lot in common with Bordeaux in terms of their storage of red wine in oak barrels. Traditionally Spanish wines are aged in American oak barrels rather than French oak barrels. This American oak gives them a certain vanilla-like sweetness that Jancis Robinson explains in her online wine course. This sweetness means that Rioja is softer and rounder to taste, and much easier to drink without food.
And to top it off, it gets better with age too. "Rioja can age for decades. I've had Riojas from the '40s and they have been absolutely sumptuous," says Jancis Robinson.
Popular American wine regions
Napa Valley
Despite it producing only a fraction of the wine made in America and even California, the Napa Valley is the most famous wine region in the USA.
It's been around for longer than most fine wine regions. In 1858, the first commercial vineyard was set up in the Napa Valley by John Patchett. And shortly after, in 1861, winemaker Charles Krug established another in the city of St. Helena. Their wine brought interest to the region and in time over 140 wineries were established – with some still standing today. Little did these viticultural entrepreneurs realise that the outbreak of phylloxera (a deadly vine disease), Prohibition and The Great Depression were all ahead of them, and would put a halt on the whole growth of the industry.
But in time, the region slowly recovered and today Napa Valley achieves the highest wine prices. One of the biggest draws to this region is its beauty. Its lush, green hills - filled with hundreds of vineyards - paired with some beautiful weather - mean that it's a popular tourist destination. Particularly for the millionaires of Silicon Valley who are willing to pay huge amounts for a wine with a Napa Valley name.
This region is the land of Cabernet Sauvignon but, unlike the Bordeaux variety, these are slightly higher in alcohol, thanks to the hot summers and cooler evenings. This means the wines made here are riper and a little sweeter than the French variation too, which many wine drinkers particularly enjoy.
Argentina
Argentina is a huge wine producer. The most famous region is Mendoza, based at the foot of the snow-covered Andes. As the summers get hotter, the vineyards of the region move higher and higher up the slopes to keep the grapes cool, so they don't over-ripen.
The famous grape of Argentina is Malbec, which is far from its birthplace in Cahors, France - but "it seems so much more at home in Argentina than in its homeland," says Jancis Robinson. Argentinian Malbecs have built a reliable name for themselves and are challenging the traditional French Malbecs of today.
These Malbecs are deep in colour, warm and spicy in their flavour. Their full-bodied nature means they work particularly well with steak, but they also pair nicely alongside duck, pork, lamb, and some fish dishes. Today, Argentinian producers are aspiring to make lighter and fresher wines, which are coming from vineyards higher up the mountains. So, if you're looking for a traditional Argentinian Malbec, be warned they may not taste the same as you once knew them.
Popular New Zealand wine regions
"Approaching 70% or more of all New Zealand wine is Sauvignon Blanc," says Jancis Robinson. "It's got a winning formula - it's cool, it's refreshing, it's very fruity, and people just love New Zealand Sauvignon Blanc".
A New Zealand Sauvignon Blanc is a particularly aromatic wine. It's sold quite young and rarely in oak, so it's packed with flavour. But increasingly New Zealand is showing they can make some nice Pinot Noir and Chardonnay too. The trading of their wines continues to grow, with many global wholesalers excited about their produce. As Jancis Robinson says, "the quality is going up all the time".
Up and coming regions
In recent times, various pockets of wine production have been putting new regions on the map. Let's take a look at some of the lesser-known wine regions exciting wine drinkers across the world.
Popular Australian wine regions
Australia has been making wine since the 18th century. It has long been one of the leading innovators in wine, with local wine scientists pioneering new winemaking techniques time and time again. Winemakers across the country are known to produce large quantities of 'technically' perfect wine but there are key regions that have their own unique specialities.
In the Limestone Coast zone of Southern Australia is Coonawarra. This is the place for Cabernet Sauvignon. Adelaide Hills is a cooler region than most others and produces a nice Sauvignon Blanc, rivalling its neighbour New Zealand.
Barossa is the heart of old Australian wine production. It's the land where Shiraz rules and has done throughout history. In the cooler region of Victoria, you can find some impressive fine wine production, particularly some nice Pinot and Chardonnay in cooler spots too.
Western Australia is another of the world's top spots for the best Cabernet Sauvignon.
In New South Wales, Shiraz and Sémillon rule, and have for some time. New South Wales has a history of making unique Shiraz and Sémillon. The region's Shiraz grapes are usually picked a little earlier than normal and are meant for ageing. Some of the better Shiraz wines from this region will be aged for a few decades at least. The Sémillon grapes are similar in terms of ageing. These were first planted in the region in the 1830s. Sémillon wines from the region start out tasting fresh and tangy but develop in the bottle to become more nutty, warm and feel silky in the mouth.
And on the beautiful island of Tasmania, you will discover lots of Sauvignon, Pinot and good-quality sparkling wines.
"Take your pick, Australia's got a lot to offer," says Jancis Robinson.
Lesser-known Portuguese wine regions
Portugal is precious to the wine industry for its wines and cork production, and it produces a whole host of elegant wines of all three colours too. The country has a lot going for it as an upcoming region. Its vast array of local grapes - each carrying its own bold character - means that the region is bringing a whole host of unique wines to the table. "They don't need to grow Cabernet Sauvignon and Chardonnay when they've got things like Touriga Nacional, Arinto – and just literally hundreds of local grapes full of personality," says Jancis Robinson.
But the country is most famous for its Port production. The Douro Valley is the home of Port and it's now making both red and white wine from the same Port grapes, that are ready to drink at the table. Dão and Vinho Verde are two very popular subregions too, producing light, delicate wine that's sold relatively young. Alentejo is becoming an increasingly important wine region too. It's inland and dry, and it's where the vast proportion of the world's cork trees grow.
Lesser-known Greek wine regions
This historic country has a broad range of its own grapes for winemaking. Jancis Robinson refers to Santorini as the "poster child of Greek wine," famous for "producing stunning mineral-y dry whites".
Many of the various islands boast their own individual wine cultures. Greek winemakers are incredibly skilful, as generally they're well trained and understand the grapes that are suited to their particular region.
Some of the regions are mountainous, so vineyards are higher up and much cooler as a result. This produces some delicately flavoured wines. Elsewhere, in regions like Crete, local grapes can be very aromatic – with complex tones of peach, apricot, honey and even herbs.
Greek producers are now using the English language on their bottles which makes it much easier for consumers to understand what they're buying.
Lesser-known Italian wine regions
Sicily
This large Mediterranean island has long been producing wines but, until now, very little have been noteworthy. In recent times, the quality of Sicilian wine has had a complete revolution, creating different wines with stunning personalities and some longevity as well.
These new wines are the result of discovering old vines on the slopes of the Etna volcano. When it comes to selecting Sicilian wine, Jancis recommends looking at those from Etna first.
But across the island, there are many small pockets of fine wine production. Lots of local vineyards are creating distinctive wines with their own touches, highlighting what their subregion really has to offer.
Sicily creates popular pale and delicate reds, but some whites too. And Jancis' hot take on wine from a Sicilian vineyard? "As long as it's not the basic price level, it's likely to be producing some really fine wine."
Lesser-known German wine regions
Germany's wine scene has been propelled by climate change. In the past, the air temperature was far too cold to ripen grapes, and German producers often needed to add sugar to their wines because they were so acidic.
But today, they are perfectly ripe, well balanced, and especially dry. There's "nothing finer in my book, than a dry Riesling or a light, delicate, fruity Riesling," says Jancis Robinson. On top of that, many producers are now making a decent Pinot Noir, known as 'Spätburgunder', which translates as late ('spät') ripening pinot ('burgunder').
There are plenty of fine German wines that remain under-priced. This is mainly because German wines are still seen as unfashionable wines. But they are well worth a try according to Jancis Robinson, so "seize the moment, buy the bargains," she says.
Lesser-known Austrian wine regions
Austria's signature white wine grape is Gruner Veltliner. It's full-bodied, spicy and, when compared to a white burgundy, it stands strong in comparison. Some white wines of Gruner Veltliner grape can be sweeter, but overall, you can expect a sophisticated, mainly dry wine that should please the palate.
Austria's most planted red wine grape is Zweigelt, which makes for intense reds that pride themselves on being juicy and fruity. But this region has another grape well worth looking into called Blaufrãnkisch. This is a slightly more sophisticated red wine grape, that makes reds with a little more acidity, freshness, and the ability to age.
Lesser-known American wine regions
Coastal California
The Pacific Ocean transforms the hot climate of coastal California, bringing in fog and lowering the landscape's overall temperature at times. For local viticulture, this makes for delicious wine.
The fog can completely shroud the vines so that they don't get a chance to see the sun or have any warmth. So, a little like Piedmont in Italy, the growing season here is often extended – and some grapes aren't picked until November, which is far behind most European vineyards.
Along this coastline, you can find many pockets of fine wine production. Independent vineyards produce much lighter and more acidic wines than you might expect from a Californian wine.
On the Sonoma Coast, you can also find some competitors of the red and white Burgundy wines – Pinot Noir and Chardonnay. These two grape varieties are the most common down the central coast. Wine from the cooler, more inland vineyards of Santa Rita Hills are creating some popular wines from these grapes too.
Oregon
Pinot Noir is the signature grape of Oregon. Its cooler climate mimics the weather conditions of Burgundy, which is an opportunity too good to pass up for budding local wine growers.
Unlike California's dazzling big wine producers, in Oregon, you can find smaller wine producers hard at work. They tend to be more artisanal in their approach and with their smaller scale have been very successful at adopting more organic and biodynamic winemaking practices.
Their cooler climate is also attracting investment away from California where its temperatures are rising. So, keep your eyes peeled – Oregon's forthcoming success may surprise you.
Chile
Chile is a great source of good quality and great value red wine. Cabernet Sauvignon is the grape dominating the region, but Merlot and the local variant Carménere also play their part too. Increasingly though, the wine production landscape is getting more interesting as many are rediscovering vineyards in the south that contain ancient grape varieties like Pais. Some of the Bordeaux merchants are even selling Chilean Cabernet Sauvignon's made from the outskirts of Santiago, as a nod to their success.
But it's not all about red. Chile is also creating some innovative whites and in some of the small pockets on the map, you can find top-of-the-range Chardonnay.
Lesser-known South African wine regions
This is the land of the Chenin Blanc grape. It's the most planted variety of grapes in South Africa and has long been producing great wine of good value. It is a grape that holds onto its acidity well and despite those long and hot summers, the wine is still refreshing.
Increasingly a host of young producers have been capitalising on the ancient Chenin Blanc bush vines, which are grown like bushes rather than trellises and are packed with flavour. They are also making some interesting Sauvignon Blanc and some good value Chardonnay too.
Aside from white wines, you can also find nice reds from South Africa beyond its famous Pinotage. Cabernet Sauvignon, Syrah and more recently they've been creating decent Pinot Noir too. "It's a treasure trove, and it's not over-priced," says Jancis Robinson. So well worth exploring if you are a wine drinker.
Lesser-known Chinese wine regions
China has an up-and-coming wine market with buckets of potential, and has quickly built quite the wine culture, with rising numbers of wine drinkers even pushing the prices of Burgundy up.
Its own wine production market is growing too. Its too, and the prime province is Ningxia, where plenty of ambitious producers are delving into the world of red wine - Cabernet Sauvignon in particular. But as time goes on many are exploring new varieties - Pet-Nat, Chardonnay, and even Riesling.
Thanks to the country's vast size, its growing conditions vary greatly. "So, keep your eyes open and your prejudices in check, and give Chinese wine a go," says Jancis.
So, there you have it. 20 pockets of wine production across the four corners of the world, each making its unique mark on the wine industry. From the warm and hearty Burgundian Pinot Noir, to the light and crisp Australian Sauvignon Blanc, there's plenty on offer for wine drinkers. If you're keen to taste a few, why not dive in with our wine tasting template? And if you want to learn more, take a deeper look at Jancis Robinson's wine course, An Understanding of Wine.
FREE video lesson: How to pair wine & food
With wine expert, Jancis Robinson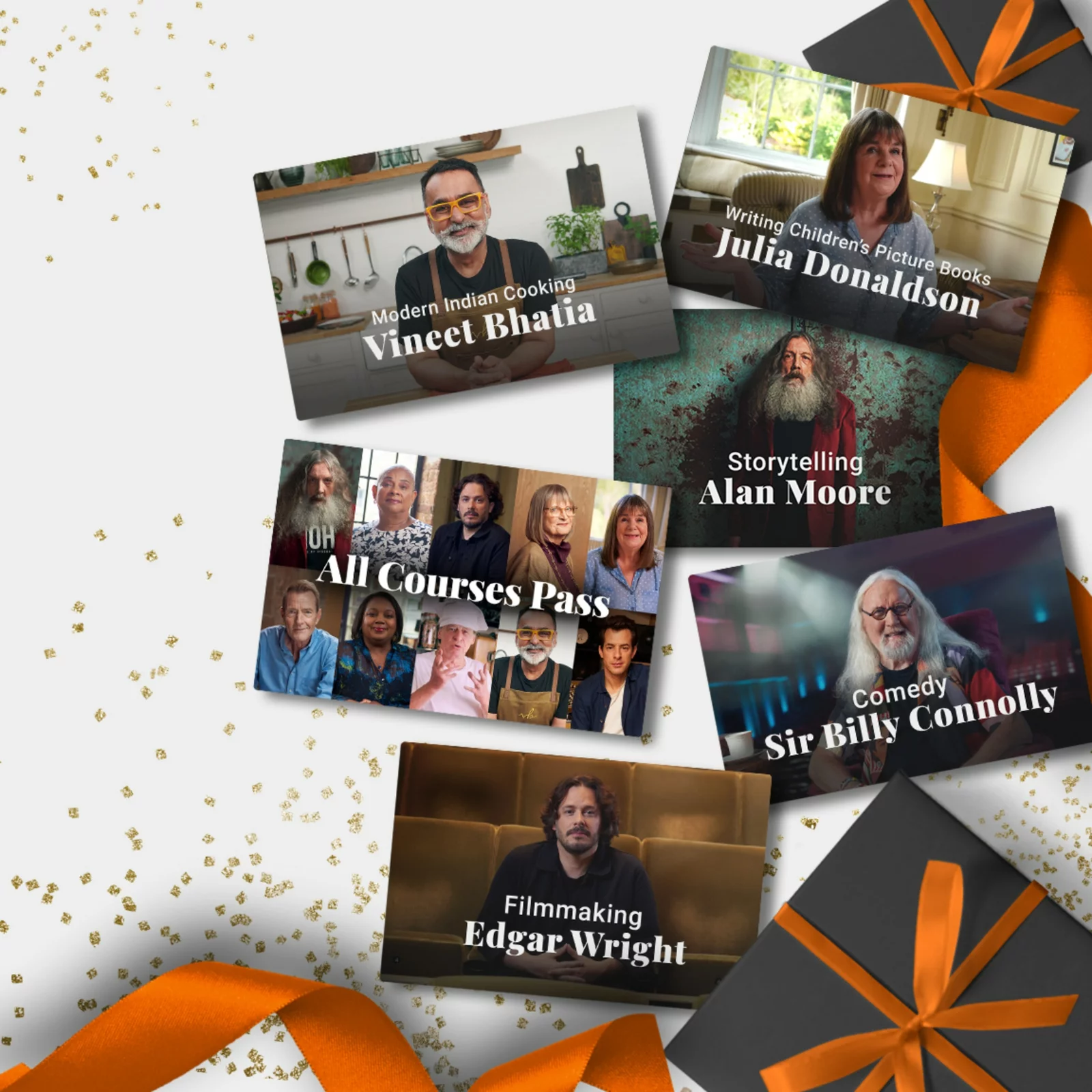 Give the gift of knowledge
Surprise a special someone with a year's access to BBC Maestro or gift them a single course.