What is wine appellation?
By BBC Maestro
Last updated: 28 November 2022
Whether you're a seasoned wine buff looking to brush up on your knowledge of wine terminology, or have recently started out on your wine journey, you'll know that there's lots to learn.
We're here to help you out by tackling one tricky topic: wine appellation. What is wine appellation? And is it important when choosing a wine? We answer these questions and more, so keep reading to find out more.
What does appellation mean in wine?
You might have heard of appellation before (or maybe not!) but been unsure of what it actually means. A wine appellation definition, as per Jancis Robinson's BBC Maestro course, An Understanding of Wine, is this:
"A legally specified area which may be just a few acres or extend over millions of acres, dictating in Europe not only where the wine comes from, but exactly how the vines are grown; which varieties are grown in which proportions; how the grapes are harvested; and how the wines are made and aged."
Each appellation – that is, each wine region – has different rules and regulations around where the grapes were grown and how the wine is made. This is why you might see things like AOC, AOP, PDO and DOC on the label of your wine bottle, which refer to the wine region it comes from.
Wine producers in each region must follow strict rules to be categorised as a particular appellation. As well as geographical region, these rules can also cover the grape varieties used, minimum alcohol levels, and the length of time the wine is aged for.
This helps consumers to understand where and how the wine was produced. People often look out for these labels when choosing wine, as it's thought that these wine appellations are the best in the world. Whether you agree with that sentiment or not, it's worthwhile being able to read and understand wine labels – but as every wine region has their own way of labelling bottles, it can all get very confusing quite quickly! So, what are the different appellations you should look out for on wine labels?
Appellation in the EU
In the European Union, wines are given a Geographical Indication (GI), which can be found on the wine label. This helps you to understand where the vineyard is, something which can have an impact on the wine's taste. Wines with a GI are then divided into two different categories: wines with a Protected Designation of Origin (PDO) and wines with a Protected Geographical Indication (PGI). To have these designations, wines must adhere to strict rules – and to complicate matters further, every wine region in Europe has their own names for PDO and PGI.
France
In France, the terms Appellation d'Origine Contrôlée or Appellation d'Origine (sometimes shortened to AOC) are used for the highest quality wines. Wines that have either of these designations are very strictly regulated, and each appellation has its own rule book which wine makers must stick to – and these rule books are sometimes dozens of pages long!
There are even more complexities for two of France's biggest wine-producing appellations, too: Burgundy and Bordeaux.
In France, Indication Géographique Protégée (IGP) is the geographical designation considered to be a category below AOC. This framework isn't as strict as AOC, with allowances for different grape varieties and higher yields. Below this category, and less stringent again, is Vin de France. As Jancis explains:
"These will either be simple, fruity, easy-drinking wines that may show the grape variety on the label or, if more expensive, they may be wines of real character but made outside the rules of any AOC or IGP."
Italy
The appellation designations to look out for in Italy are Denominazione di Origine Controllata (DOC) and Denominazione di Origine Controllata e Garantita (DOCG). These are premium wines which are produced under strict regulations, such as:
Permitted grape varieties
Controlled yields
Minimum alcohol content
Minimum amount of ageing prior to release
Specified, designated and controlled regions
The category below this is Indicazione Geografica Tipica (IGT). This means that they come from a larger geographical area, and the requirements aren't as strict. However, this doesn't necessarily mean that the wine is of a lower quality than DOC wines. As Jancis explains:
"This category can contain some of Italy's most expensive wines. In the late 20th century several ambitious producers, especially in Tuscany, decided to step outside of the DOC/DOCG framework, choosing to make blends containing non-Italian varieties such as Cabernet Sauvignon. These wines – Sassicaia and Ornellaia being the most famous – came to be known as Super-Tuscans."
Spain
The top level of appellation in Spain is known as Denominación de Origen (DO), although there are two regions in Spain – Rioja and Priorat – which have even stricter regulations. These carry the designation Denominación de Origen Calificada (DOCa).
The category below this is Vino de la Tierra (VT), used for Protected Geographical Indication (PGI) wines and is roughly equivalent to Italy's IGT and France's IGP.
Wines outside the EU
Labelling isn't generally as strict outside of Europe. As Jancis explains, "New World producers, such as those in North and South America, South Africa, Australia and New Zealand, argue that it would be foolish to set down too many regulations for their (relatively) youthful wine industries".
USA
There are 260 American Viticultural Areas (AVAs) in the USA. These are grape growing regions that usually have unique geological and geographical features, and can be as big as a whole state, or as small as a particular ranch on which the grapes are grown. Federal US laws state that a if a wine label states a variety, then a minimum of 75% of the wine must be produced from that variety, while if it states an AVA, a minimum of 85% of the grapes must come from that AVA.
Australia
Australia uses the Label Integrity Programme (LIP) to designate appellation. If a Geographical Indication (GI), vintage or grape variety is mentioned on the label, 85% of the grapes must conform.
New Zealand
New Zealand brought the Geographical Indications Act into play in 2017. This registers regional place names, like Marlborough, Martinborough and Hawke's Bay, to ensure that these names are protected overseas. Marlborough created its own 'Appellation Marlborough Wine' trademark in 2018 to protect the region's reputation.
South Africa
South Africa uses a Wine of Origin scheme, which covers:
Geographical units (very large areas, e.g., Western Cape)
Regions, named for specific features, e.g., Olifants River
District, a specific small region like Stellenbosch
Wards, which are defined areas within a district like Simonsberg-Stellenbosch
Chile
Chile uses a system of Denominaciones de Origen (DOs) to designate wine appellation. There are five regional DOs, which can be broken down into sub-regions.
Argentina
Argentina's system has three tiers:
Indicación de Procedencia (IP) which are large geographical areas
Indicación Geográfica (IG), for wines that meet a certain quality made from a specific geographical area
DOC for wines from a specific geographical area with legislated winemaking criteria
If wines are labelled IG or DOC, they must be made exclusively from grapes grown within that area.
Is appellation important in the wine industry?
As you can see, appellation is a complicated business, and different depending on what region you're looking at. But, as a wine drinker, the most important question for you is whether the best wines are appellation controlled.
Appellation is important if you want to know where and how your wine was grown, and because appellation wines need to meet strict standards, there are certain guarantees as to the quality of the wine.
However, just because appellation wines have traditionally been thought of as the highest quality wines, it doesn't mean that they're the only ones you should drink! When it comes to wine, you should experiment and find out your favourite flavours and grape varieties. In her BBC Maestro course, wine expert Jancis Robinson encourages experimenting and breaking the rules. She says:
"Most importantly, there are no rights or wrongs in wine appreciation. I can explain to you how to get the most out of a glass of wine, but it's not up to me, and it's not up to your wine expert friend to tell you whether you should like it or not."
A good sommelier will be able to recommend wines that you might not have considered before, but remember that you're free to develop your own likes and dislikes when it comes to your wine tastes!
Jancis suggests trying new things, from orange wine to lesser-known varieties outside of the big wine-producing regions, saying "some of the best wines in the world – and certainly some of the best value – are the unfashionable ones".
So, while appellation may be a good indication of a wine's quality, and a guide to what it might taste like, it's always a good idea to expand your palette and try wines you've never tried before. You never know – you might discover a new favourite!
Now you know all about wine appellation, are you ready to brush up on your knowledge of other aspects of wine? Try Jancis' course, An Understanding of Wine, to learn everything you need to know, from how wine is made, to sustainability in winemaking.
FREE video lesson: How to pair wine & food
With wine expert, Jancis Robinson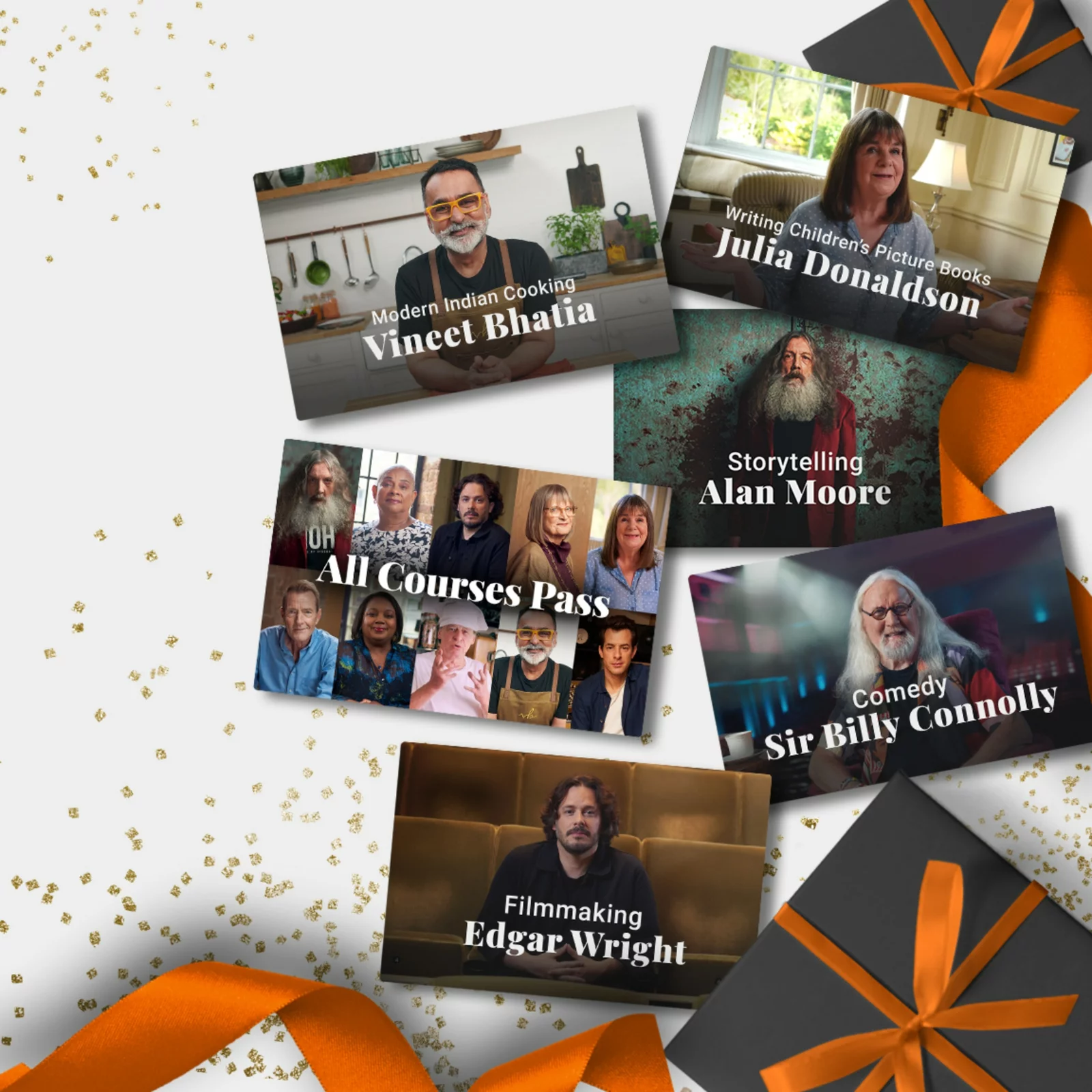 Give the gift of knowledge
Surprise a special someone with a year's access to BBC Maestro or gift them a single course.