Babka bun recipe
By BBC Maestro
Last updated: 16 August 2022
Nothing beats a babka bun fresh out of the oven. The warm, sweet dough woven with chocolate, cinnamon and dried fruit has been pleasing bakery visitors and dinner guests for centuries.
But how do you make a babka bun? Read on to discover a French twist on a classic babka bun recipe with the help of Breton baker, Richard Bertinet.
A brief history of babka buns
Babka is a plaited sweet dough weaved with chocolate, cinnamon and fruit, and topped with syrup. Its texture is somewhere between a cake and bread dough, and it's been pleasing palates around the world since the early 19th century.
You can find the origins of babka in the Jewish communities of Poland and Ukraine. Many believe it's a derivative of the well-known Easter cake eaten in Poland called 'Baba' – meaning 'grandmother' – which was baked in a risen sloped pan and often contained a well in the middle.
It's said that babka became popular when Jewish people emigrated to the US in the late 19th century. This is believed to be when chocolate was added to the dough. And soon enough, it became a famed delicacy being made in Jewish bakeries.
Others suggest that its roots are in 16th century in Italy, and that babka was Russia's response to an Italian panettone.
Since then, many babka bakers have been known to add their own flair to a babka dough - pistachios, walnuts and even Nutella have made an appearance in more recent times. In other recipes, you can find savoury fillings such as ricotta cheese, caramelised onion and sweet potatoes too.
Babka bun recipe
This babka bun recipe pairs the traditional spread of ingredients, with a French touch from Richard Bertinet. "Who doesn't like a good babka? Chocolate cream and a nice, sweet dough to go with it," says Richard Bertinet in his online course on bread making.
Ingredients
For the buns:
200g unsalted cold butter
200g full-fat milk
2 eggs
600g strong white bread flour
25g fresh yeast
50g caster sugar
10g fine sea salt
Vegetable oil for greasing the muffin trays
For the chocolate crème patissière:
3 egg yolks
60g caster sugar
40g plain flour
250ml full fat milk
1 vanilla pod
100g good quality dark chocolate (54% cocoa solid) broken into small pieces
For the glaze:
2 eggs
a pinch of fine sea salt
To make the chocolate crème patissière
1. Whisk the egg yolks and sugar in a bowl until pale and creamy. Add the flour and continue to whisk until smooth.
2. Pour the milk into a heavy-bottomed pan. Using a sharp knife, cut open the vanilla pod along its length and scrape the seeds into the milk. You can put the halved pods in there too.
3. Place the pan over medium heat. Just before it boils, take it off the heat and slowly pour the milk mixture into the egg mixture. Whisk as you pour to ensure they combine smoothly.
4. Then pour the mixture back into the pan and bring to the boil, continuing to whisk for one minute. Then remove the pan from the heat, add the chocolate pieces and pour into a clean bowl. You can wash and dry the vanilla pods and use them to flavour a jar of sugar.
To make the dough
1. Place the butter between two sheets of greaseproof paper and hit it with the end of a rolling pin to soften it a little.
2. Put the milk and eggs into the bowl of a mixer with a dough hook. In a separate bowl, add the flour. Take the yeast and cover it in a little of the flour and rub it between the palms of your hands so that the yeast crumbles into the flour. "I use fresh yeast, but if you use dry yeast, it'll do the trick," says Richard Bertinet.
3. Add this mixture into the mixer, alongside the butter, sugar and salt and mix on a slow speed for four minutes. Once it's mixed well, increase the speed to medium. Once the dough comes away cleanly from the sides of the bowl you can stop. The dough will be firm and smooth rather than stretchy or sticky, so you don't need to flour your work surface. You should be able to lift the dough out of the mixture in one piece. "Every dough has its own personality - they will feel different in your hands," says Richard Bertinet. "This one is not as sticky as a baguette or bread dough, it's much more velvety and beautiful," he says.
4. Try not to touch the dough too much. "Because it doesn't stick, we feel a bit more like we want to play with it. Don't overdo it. If you don't need to play with it, don't play with it," says Richard Bertinet. Gently roll it over itself a few times and smooth it into a round ball – it should be responsive and firm but bouncy to the touch. Lift it into a clean bowl and cover with a baking cloth or tea towel and let it rest for an hour to double in volume.
5. Lightly grease two muffin trays with some vegetable oil. Then lightly dust your work surface with the flour and turn your dough onto it. Press the dough into a rough rectangle and then using a rolling pin, roll it out until it's the size of an A3 sheet of paper.
6. With the long edge facing you, take your palate knife and spread the chocolate crème patissière in a thin layer over the dough. Try not to spread it too thickly or it could ooze out as you shape it later.
7. Fold the upper edge of the dough into the centre. Then take the lower edge and fold it over the top. Pat it down slightly and roll over it once with your rolling pin to seal it all together. With a large knife, cut the dough in half widthways and then slice each half widthways again into strips of approximately 3.5cm. Take the first strip and turn it so that the short seam edge is facing you. Make two cuts down the length and open out the dough to make three strands. Plait these together and then take the top edge of the plait and roll it downwards towards you. It will look like a knot.
8. Place it into your muffin tray and repeat with the rest of the strips. Try to work as quickly as you can, before the chocolate gets too warm. Then cover with a baking cloth and leave them to prove for 45 minutes.
9. In the meantime, preheat your oven to 180°C (356 °F) and in a new bowl, beat the eggs and salt for the glaze. Brush the buns with the egg glaze and place them into the preheated oven. Bake them for 12-15 minutes until golden in colour. Keep your eyes peeled on them as you don't want them to overbake.
10. Once they look done, take them out of the oven. They should be gooey with chocolate and soft when you bite into them. Leave them to cool for a minute in the trays and then transfer to a wire rack. Richard Bertinet recommends topping them with sugar syrup or icing sugar.
Now they're ready to be packed in a picnic basket or served at a coffee morning or dinner party. "Your friends will love this," says Richard Bertinet. "They'll ask you 'how did you do it?' and don't tell them, OK? It's your secret," he says.
If you're looking to explore more tasty dinner-party-worthy dishes, explore some of our other online cooking courses. If it's baked goods that are tempting you, take a look at Richard Bertinet's BBC Maestro online bread making course.


Learn to bake
Discover the secrets of baking from renowned French baker, Richard Bertinet, as he shares his tips, tricks and techniques in his comprehensive online baking course.
FREE video lesson: Cook fresh pizza at home
with baking expert, Richard Bertinet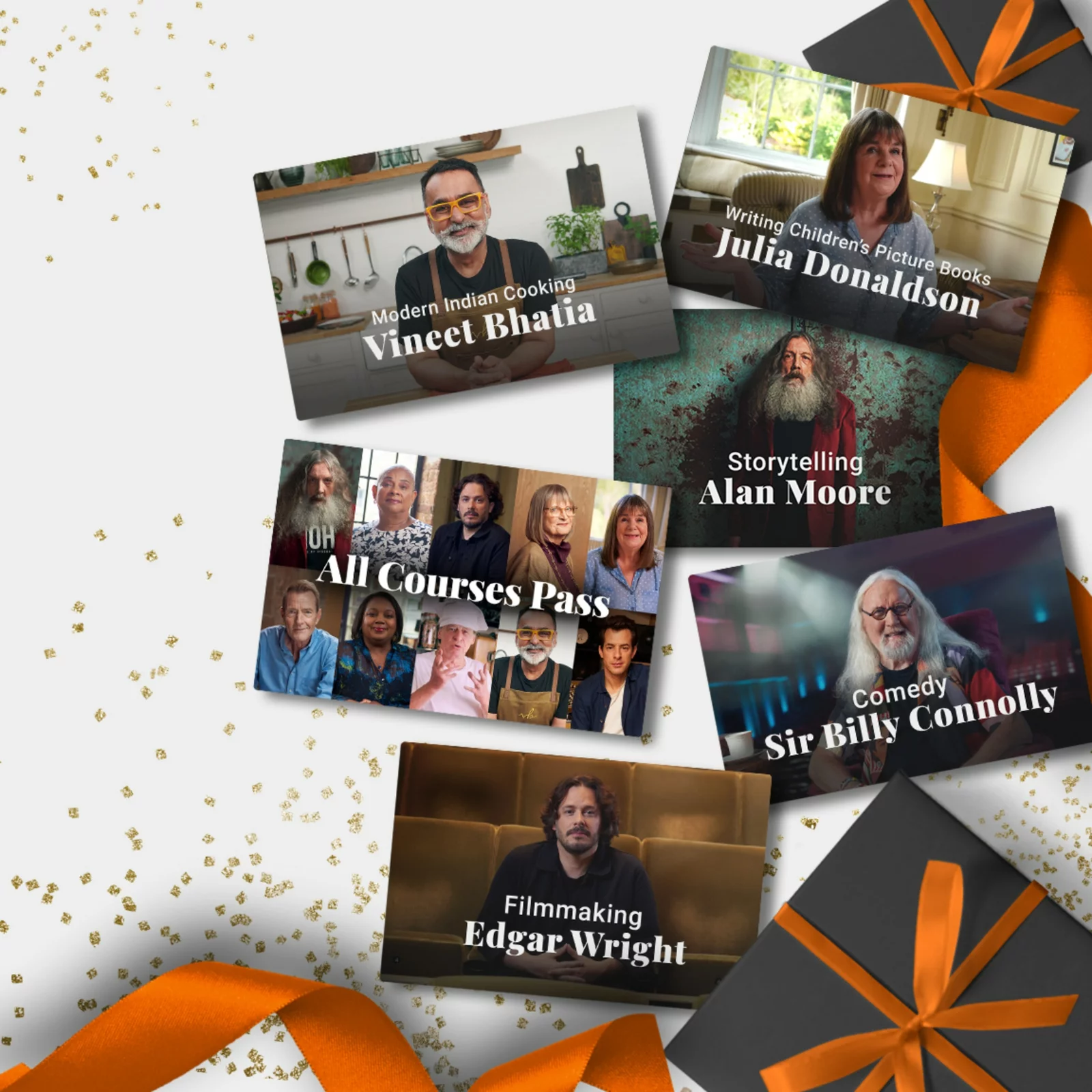 Give the gift of knowledge
Surprise a special someone with a year's access to BBC Maestro or gift them a single course.