Top 10 reasons why businesses fail
By BBC Maestro
Last updated: 19 July 2022
Starting your own business can be as daunting as it is exciting. Your business idea has the potential to improve the lives of millions, but the road ahead can feel uncertain. Whether it's your first time launching a business or your tenth, it's always good to have an awareness of the reasons why businesses fail.
Research has shown that approximately 20% of small businesses fail within the first year. By the end of the second year, 30% of businesses will have failed, and roughly half will have failed by the fifth year. If you hadn't guessed it, the further time goes on, the higher the failure rate.
That's not to say that your business will fail though. There are plenty of ways to minimise the risks. Read on to explore the top 10 reasons why businesses fail, and how you can avoid these pitfalls.
Why do businesses fail?
Every business owner will face a time when they are uncertain of their future. It may be a quiet period, a lack of direction, or plummeting numbers that can send business owners into a spiral. The good news is, it's normal, and there are usually clear signs that something isn't working. Take a look at this list of reasons why businesses fail and what you can do to prevent it from happening.
1. Lack of leadership
One of the most important reasons why a business fails is a lack of leadership. When the most senior person in a company fails to take ownership of their role and understand their impact on the company's culture, it can be detrimental to the success of that business.
Leaders need to provide direction, act responsibly on behalf of the business, hold themselves accountable, and show loyalty to the business and its people. Good leaders make sure their staff and investors remain happy, and that their product or service consistently delivers on quality.
A great leader will have a vision for the company that they want to achieve and will be an expert in communicating that goal from the top down. Peter Jones aptly says in his online business course "every successful person starts with a vision". A leader without a vision may misdirect the business and its needs. Ultimately the behaviour, attitudes and beliefs of a CEO or managing director will impact the company culture – and affect your employees' motivation. So, it's important to lead your business with confidence, focus and charisma.
2. Improper planning
To build a successful business that stands the test of time, having a business plan that serves every need of the business is vital. An incoherent or inaccurate business plan that fails to consider all the business' needs – from the supply chain, all the way to partnership investment – is one of the key indicators that a company may fail.
A good business plan will show the company's objectives, strategies, goals, and forecasts. It will clearly explain what the company needs to do to achieve its business aims. It will provide an overview of the business at large and can help business leaders and investors spot potential problems that could lie ahead. The benefit of this is that the company can then plan how to tackle these issues before they come to fruition.
Constructing a good business plan will act as your pathway to achieving your vision. "If you don't have a vision, you don't know where you're going," says Peter Jones. It will keep you on track which can be particularly useful for new entrepreneurs.
3. Ignoring customer needs
One of the biggest reasons businesses fail is because they fail to recognise the most important part of their work - the needs of their customers.
Starting a new business can be a whirlwind. As a business leader, the moment you commit to your idea is where the rush kicks in. From securing investment and getting your company name out there, to competing with others in the market and making more revenue, there will be times when you need to prioritise different parts of your business.
The one thing many fail to address in this exciting period is the demands of their customers. Sometimes you need to chase an investment or pivot your strategy altogether. But in these moments, it's important to remind yourself of who the customers are that you are serving, and what they expect of you and your business. After all, they are the ones who can keep you in business. Peter Jones perfectly sums this up – "the customer is king," he says.
4. Company culture
People are at the heart of every business. This is something Peter Jones speaks highly of in his BBC Maestro course Toolkit For Business Success. From board members to team leads - everyone who is a part of your company has their own reasons why they are working for you. You can hope that they are working towards the same goal as you – to do the very best for your company – but to keep you all on that path together, you need to make sure everyone is being treated in a fair, supportive and encouraging manner. This is a vital part of business ethics.
If those in charge of different business areas have poor management skills – of either workload or people – this can have an impact on your business' success. Perhaps a manager isn't proficiently managing the team's workflow. This can have detrimental impacts on the quality of work and employee happiness. These employees may be overworked, exhausted and lacking inspiration or motivation as each new day arrives.
The same goes for a manager who fails to protect and encourage their team, and instead looks out for their own needs first. It could be something in their actions, behaviour or morals that indicates they're not doing what's best for the team at large. The effect of one badly managed team can have a ripple effect onto other teams, and it can have a huge impact on the culture of the company.
To build a workforce that is inclusive, diverse, motivated and happy, take a good look at the people making decisions for the company. Whether it's department leads or investors, you want to make sure that their aims and approaches are appropriate, respectful and fair to all.
5. Need for change
This is a very important one. There comes a time in every business journey when a business needs to make changes. This is just part of surviving in a modern world that is ever-moving and oversaturated with the competition. Businesses that don't adapt to the world around them can feel stale. Customers will note it, good investors will note it, and the market will prove it.
Innovation is hugely important to remain relevant and for futureproofing your business. Think back to some of those high-street brands we once knew – Blockbuster, Kodak and Blackberry. They each struggled to survive in the wake of change.
So, it's important to remain aware of the changes that are ahead. But how do you do this? Do your research. Consume a variety of content about the industry you're in – news articles, podcasts or market reports. Who are the biggest players in the market? What are they doing that is different? You can attend conferences or study the work of trend forecasters who may highlight how technology, culture or retail are all changing the lives of consumers, and how this can impact your business too.
Once you have a grasp on what is happening and where the future is headed, you can start preparing now.
6. Unsustainable growth
Overexpansion is one of the biggest reasons businesses fail. In times of success, many companies choose to take a big leap – accepting more projects, recruiting more staff, and committing to more than they are used to.
Growth needs to be managed carefully, with attention to detail in all areas of the business so that new demands can be met. Expanding too early, with little consideration for the business' true needs, can drain financial resources, and in some cases, end in financial ruin.
So in times of success, don't jump the gun too soon. Revisit your business plan and assess areas of growth, the impact this will have on the wider company, and how long you may be able to sustain it.
7. Impractical partnerships
Sometimes the choices we make backfire. But that's just one of the risks of starting a business. Mismatched partnerships can be another reason why some businesses fail.
There are many reasons why partnerships don't always work out - from lack of communication and transparency, to unequal contribution to the mutual goal. It may be down to miscommunication or a change in vision by either partner.
For example, you may partner with another company early on in your journey when it makes sense to. Perhaps you can both gain something from the other. But inevitably, as time moves on, on and your business needs change, so might your priorities.
It may mean that this partner can no longer be of service to you and you need to cut ties. If this is an amicable end to the relationship it can be plain sailing. In some instances, this can get ugly, with expensive fines or even lawsuits being placed in front of you. These can seem unlikely when your collaboration first began together, but these can happen when you least anticipate it.
So when you're exploring new partnership opportunities, think long and hard about how this will help your business thrive in the long run. From the moment you send your business proposal or business pitch, to the moment you sign any lawful agreements, get advice from legal partners and use your business acumen to assess if this is really the right decision.
8. Competitor success
Competition in business is healthy. It keeps many businesses tuned in to the market and encourages them to strive to do better. But ignoring the work of your competitors can be damaging to the success of your company.
Understanding the core offering of your competitors, and what makes it different to yours, is incredibly valuable as a business owner. It allows you to differentiate yourself from the crowd and can instil confidence in you that your business is unique and serves a purpose.
It's when a new competitor arrives in the market, with an offering that outshines yours, that problems can arise arrive. Or if a market becomes oversaturated and standing out from the crowd becomes challenging. For example, take a look at the new wave of fast-track food delivery services that cropped up post-pandemic. The once exclusive Deliveroo now competes with over a dozen other food delivery services around Europe. It's in these instances that appealing to your customer base in new ways can help your business survive.
Having a business model that is agile, and an innovative and creative team behind you, can help you adapt to new competitors on the scene. Tackling a challenge head-on, exploring new solutions and being able to adapt, will differentiate your business from those who remain stagnant.
9. Poor financial management
It may seem obvious, but it's crucial to pay attention to your company's finances. Inefficient processes, inaccurate forecasts, and a general lack of awareness of your company's spending and income, are some of the biggest reasons why a business can fail.
Many businesses take about 2-3 years to become profitable. Business owners and financial leads need to make realistic expectations about the amount of income the company will need to bring in sufficient capital to cover all costs until the business can do it itself.
Making sure you have a strong team of financial experts can help, but a business owner should also be aware of the details. Get to grips with what your income is versus your expenses. The more comfortable you are with this, the better equipped you will be to grasp the overall picture. It can help you spot any upcoming pitfalls, assess the potentially good or bad times of year for you as a business, and therefore plan in advance.
10. Unforeseen events
Across the world, businesses are still grappling with the repercussions of Covid 19. It was the event that put a stop to business, government agendas, and life at large. For many businesses during the emergence of covid, cash flow dramatically decreased. In its wake, many business owners are still feeling the impact it has had and are now aware of the need to be prepared for unforeseen global events.
It's not just pandemics that pose a threat. But economic crashes, breakouts of war, or climate-related disasters, are all possible situations that the world may find itself facing in the future.
Although preparing for these seems impossible, some ways to futureproof your business may be to develop emergency plans or set up new payment schemes that give consumers the option to pay in instalments for your services. You can also study the strategies many of today's businesses adopted throughout Covid 19 and see how effective they were.
So when it comes to launching your own business, keep this list close to hand. Running a business will be hard work at times, so having an overview of potential pitfalls may just keep you on track. If you're looking to start your own business, you can take a look at Peter Jones' BBC Maestro course to help kickstart your journey as an entrepreneur.
FREE video lesson: Understanding your key motivators
With business expert, Peter Jones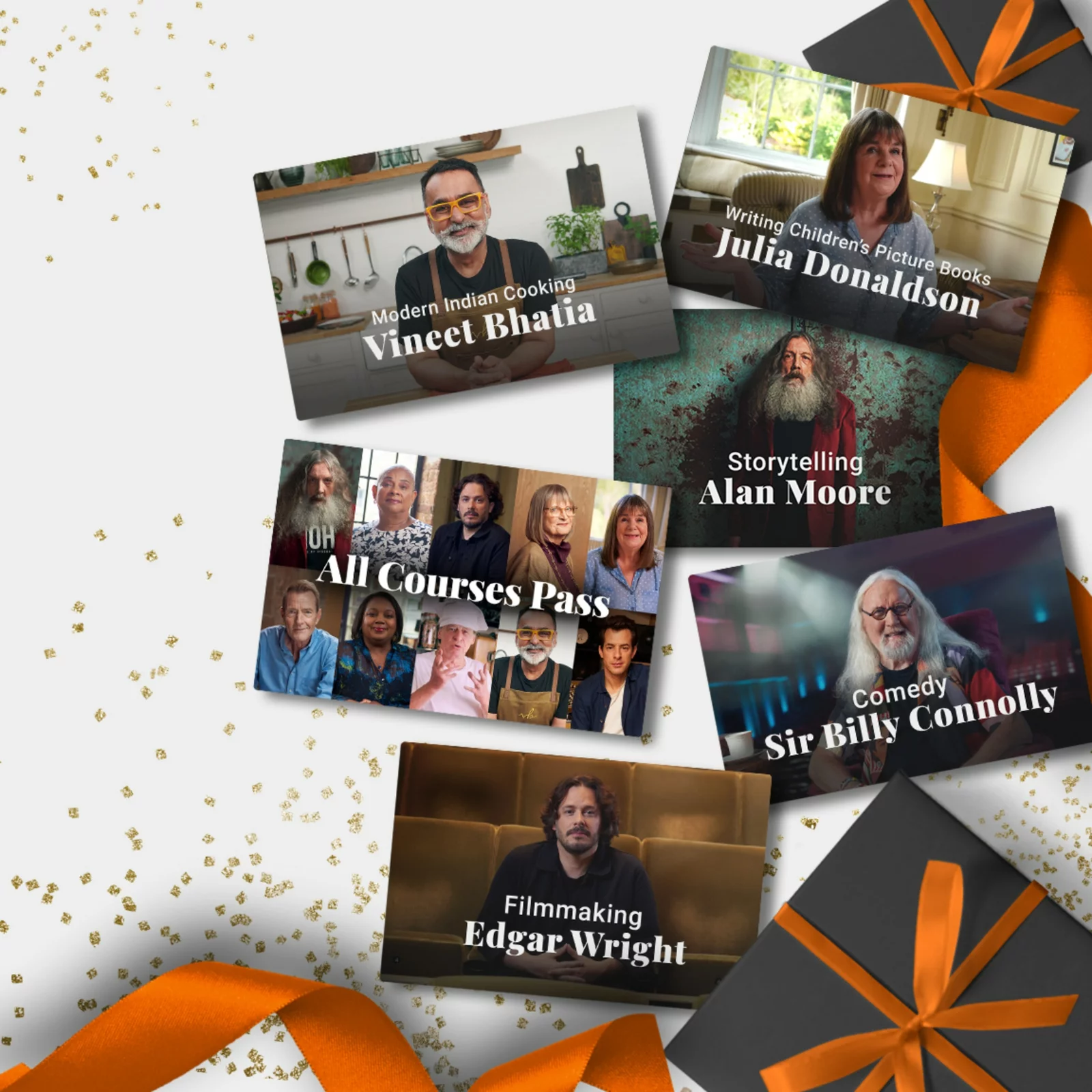 Give the gift of knowledge
Surprise a special someone with a year's access to BBC Maestro or gift them a single course.