What is business acumen?
By BBC Maestro
Last updated: 23 June 2022
Every great businessperson has it, and every budding entrepreneur aspires to develop it. For anyone hoping to build a successful company, having the right business knowledge, skills and experience, can get you a long way.
This is where having business acumen comes in. In this article, we'll explore what business acumen is and the ways in which you can develop it.
What is business acumen?
Have you ever come across someone who seems business savvy? They might be quick to understand a business issue and offer a solution that is feasible, innovative and ticks every box on your business aims checklist. You could describe this kind of person as someone with business acumen.
Someone with business acumen may have general and organisational-specific knowledge and know how to act on it to achieve a good outcome. It could be their quickness in finding the right answers to problems – something Peter Jones acknowledges as important for entrepreneurs in his online business course – or maybe it's their instinctive ability to identify ways to achieve targets. All this with an understanding of why and how things need to be done. It's about being able to identify areas of opportunity and knowing precisely how to take action.
In other words, business acumen is a person's ability to understand business issues, paired with the keenness and power to create a positive impact. Having it can help improve your business instincts. But how can it make an impact on you as a professional? And how can you develop good business acumen?
How to develop business acumen
You may jump to the conclusion that having first-hand experience in a variety of businesses – big and small – is the key to enriching your business skills. It really doesn't have to be. There are plenty of entrepreneurs in today's world who have built brilliant businesses in the early stages of their careers. Let's look at a few ways to improve your business instincts.
1. Understand the basics
If you're a budding entrepreneur, it's likely that you'll know the fundamentals of business or at least have an interest in it. To head into any market, you need to understand the basics. Look at the different types of businesses out there. Do you want to create a sole proprietorship or a partnership? A C corporation or a non-profit organisation? You should get to grips with what each of these is and how they work – and which would work best for your business idea.
You should also familiarise yourself with practices like investment and funding rounds – and their role in businesses. There's a whole different lexicon when it comes to business too. So why not look at some of the terminology and phrases to get you started? Peter Jones covers everything from business plans and P&Ls to cash flow forecasting, pitching and more in his BBC Maestro course.
There's a lot to get to grips with but recognising the detail will really help you grasp the big picture. And, in turn, will equip you with the basics to start having those important conversations with prospective investors, partners or industry specialists and give them confidence that you know your stuff.
2. Keep up to date with sector trends
Staying up to date is key to being business savvy. Whatever sector you're currently in, or heading into as an entrepreneur, it's crucial to keep up with the industry latest.
What are the trends arising in this sector right now? Who are the key companies that are thriving in the current market? Why? Which of these companies has recently secured significant investment or achieved praise in the public eye? Take an analytical approach here and identify what these companies are doing to shape the industry and future-proof their businesses.
To stay up to date, you could read relevant articles, tune into the top industry podcasts, attend conferences, and study the latest work of trend forecasters. You'll gain deep insight into the landscape of your market, the aspirations of its leading voices, and an understanding of where the industry is headed.
If you can show investors that you're up to date with the latest trends, it bodes well for you as they're likely to invest in your business or, at the very least, remember you. Keep in mind that good old phrase, 'knowledge is power.'
3. Get to grips with financial details
Nothing shows business savviness like a business owner who understands their financials. Investors want to know the numbers. So, learning the key metrics in your income statement and cash flow is vital. As is knowing how your numbers have changed across time and how you forecast them to evolve.
Being able to identify areas of concern and areas of success, and knowing the driving forces behind them, will help provide clarity on what's working well, and what isn't, in your overall business strategy. It may be that your product isn't being marketed to the best ability or that the supply chain costs are too high, for example.
Whatever it is, getting to grips with the numbers at hand can give you some direction on how your business could do better. It will also give you first-hand experience of the ins and outs of business financials – an invaluable insight to have - as this knowledge can help you make sensible financial decisions down the line.
Financial metrics can sound daunting, but there are plenty of resources out there to help you get familiar with what you need to know. Understanding your financial strategy, as well as the nitty-gritty details, will show potential investors or clients that know your business inside out. With this, you might win over their confidence in you as a business owner.
4. Develop management and leadership skills
People are at the heart of every business. Employees, clients, investors, partners, competitors, board advisors – they all are working parts of the big machine that is your company. And to understand how to make a business work in the best way, it's important to know what these people expect from you and your business. There are aims your business needs to meet and you need everyone to play their part to achieve these aims.
Being able to motivate, guide and encourage people to produce great work (and be happy doing so), is an important part of creating a successful business. This is where developing your leadership and management skills really come in handy.
Running a business can be tumultuous at times, so being able to prioritize business needs, and keep the focus on what matters most as you navigate any twists and turns, is vital. And it's something your employees will really value too. As Peter Jones says in his BBC Maestro course, "the more you give, the more you'll get in return".
'Managing style' is a topic many psychologists, writers and corporations have long been interested in. If you do some digging, there are many short courses, books and training programmes out there for you to improve your management and leadership skills.
5. Get a mentor
Behind many successful business owners is a mentor. Having a professional mentor is incredibly valuable as a business owner. Whether they are your sounding board for your latest idea, or act as your access point to a wider network, having someone who believes in you and your business, and wants to help both you and your business flourish, is really valuable.
Your mentor may have experience in the same sector or an entirely different one, it's entirely up to you. But you want your mentor to be someone who inspires you, who can advise you professionally, and whose opinion you trust. Ultimately, they are the person you can go to for help and advice.
Your mentor can share the learnings from their own experiences and they can open your eyes to new opportunities, ideas, solutions, or connections that you may not spot or have access to. It's a brilliant way to keep learning as you progress throughout your career.
These are just a few ideas to get you started on your journey to improving your business acumen. Whether you're rustling up the courage to start your own business or you're simply keen to improve your understanding of the business world, hopefully, this article has given you useful pointers on where to start. If you're leaning into your own entrepreneurial journey, take a look at Peter Jones's course on BBC Maestro course, the Toolkit For Business Success to help get you started.
FREE video lesson: Understanding your key motivators
With business expert, Peter Jones


Learn more about business
Ready to put your new business savviness to the test? In his course, Peter Jones will give you all the tools to turn your big business idea into a reality. From business plans to perfect pitches, financials and corporate responsibility, he'll cover the common practices in building a business today whilst sharing his invaluable 10 golden tips for success.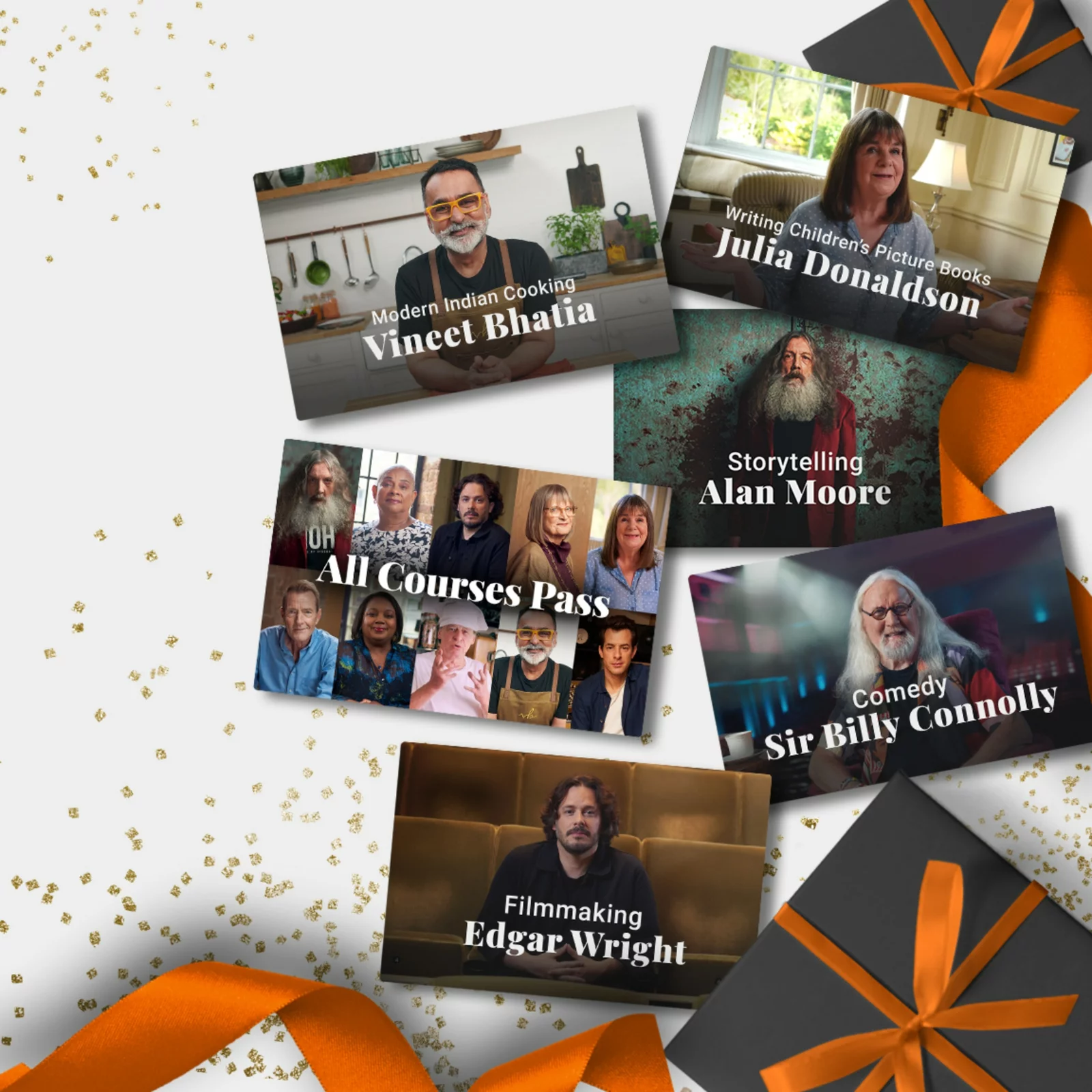 Give the gift of knowledge
Surprise a special someone with a year's access to BBC Maestro or gift them a single course.