5 ways to come up with a business idea
By BBC Maestro
Last updated: 24 January 2022
All great businesses start with a brilliant business idea.
Whether you're new to the business realm or an experienced professional, every budding entrepreneur needs a good business idea before they get started. From dog walking businesses to food truck businesses, the world has plenty of space for whatever your niche may be. So if you've spotted a gap in the market and want to give starting your own business a go, this article can help you channel that enthusiasm into some solid business ideas.
What makes a good business idea?
A good business idea can be an innovative solution to an everyday problem, or it could be an exciting twist on a product or service that already exists. To be successful, your idea needs to be commercially viable, adaptable for the future and able to generate profit. Your business must be something people want to use or buy, and ultimately must help make you money.
5 ways to come up with a business idea
If you're brainstorming small business ideas or cooking up bigger plans, here are 5 tips to help kick-start the process...

1. Search for solutions
Solving a problem is one of the best ways to create a business idea, and in today's world, there are plenty of problems waiting to be solved. Thinking about the parts of everyday life that can frustrate you is a great way to easily concoct innovative ideas.
Take James Dyson, inventor of the Dyson vacuum cleaner, as an example. James found it frustrating how quickly his vacuum cleaners would get clogged up and deteriorate in performance. In an effort to find a solution, James created the world's first prototype of a cyclone vacuum cleaner made from cardboard and sticking tape.
If a problem keeps irritating you, assess why it irritates you and imagine a better solution. It can be something mundane, like an item in your house that is of no use to you anymore. Take note as new ideas spark and keep a record of them to come back to... and perhaps even experiment with some cardboard and sticking tape.
2. Take inspiration from other places
Expanding your view brings new perspectives and ideas. Look at how people live their lives in countries beyond your own. What is different in their day-to-day? Is it better? Could you create an equivalent where you are? An international business perhaps.
Paul English, the serial entrepreneur behind travel search engine Kayak, found inspiration on a trip to Haiti. On visiting the country, the business owner found he wanted to start a company that could meaningfully help the island's residents.
Your idea doesn't have to be new. It could simply have a different twist on someone's original idea. Taking inspiration from different cultures and lifestyles can broaden our horizons.
3. Research trends
Explore what the latest consumer trends are. Maybe you're thinking of starting an Amazon business or selling on TikTok Shop? What kind of products and services are doing well? What demand are they meeting?
Reading articles, doing market research, and finding expert opinions will help you understand the current climate and develop your business acumen.
4. The 'me' toolkit
Look at your own experiences. What skills do you already have and how could they take you further? Perhaps you're an excellent public speaker and you could turn that into a public speaking training course. Or maybe you've managed large teams and led them to success, so your leadership skills are your most valuable asset.
You're more likely to create a successful idea if it works with the skills you already have. Think about the value you could bring, and what your existing skillset could offer different sectors and markets.
5. Experience variety
Having a serendipitous approach to life is a great way to welcome new ideas. Getting out of our comfort zone and taking up opportunities to experience new things shakes up the everyday, making space for creativity and inspiration to strike. It's an approach taken by many successful entrepreneurs and has brought some of today's most exciting businesses to fruition.
Take, for example, shoemaker Joseph William Foster who attended a football game in 1923 and found inspiration for a business idea when he noticed the players slipping around in the mud. The young entrepreneur created the first ever spiked running shoes and founded a company that would become more widely known in later years as Reebok.
Get your own creative juice flowing by attending events, finding a business mentor, taking up new hobbies, reading books outside of your usual preferred genres and signing up for interesting online courses.


Take the first step
No matter how good your big idea may be, there are critical skills that underpin the path to building a successful business.
Our Toolkit For Business Success online business course features Peter Jones, a British entrepreneur and businessman, who shares his insight to help business owners of all types find their inner entrepreneurs.  
FREE video lesson: Understanding your key motivators
With business expert, Peter Jones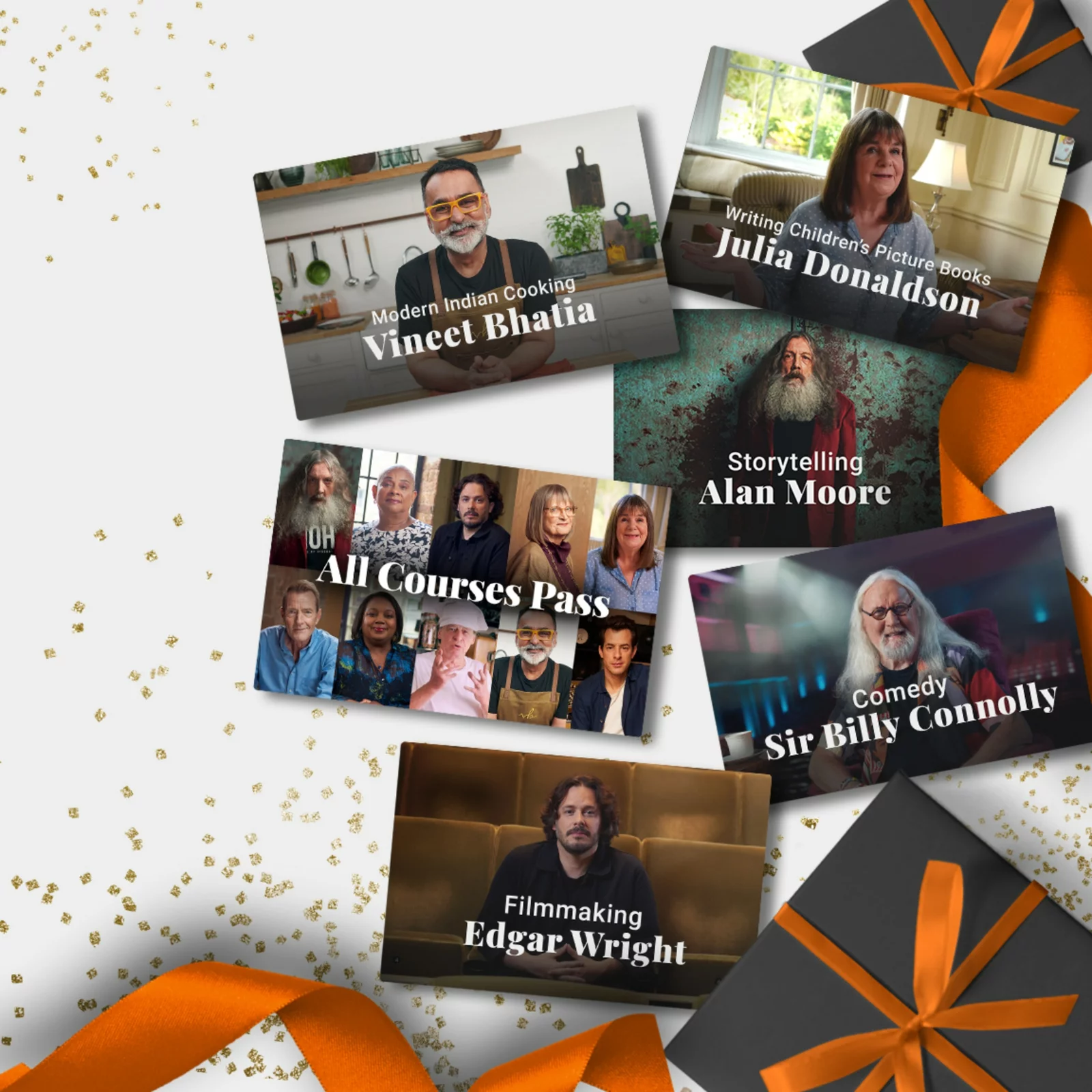 Give the gift of knowledge
Surprise a special someone with a year's access to BBC Maestro or gift them a single course.