10 of the most loved musical characters
By BBC Maestro
Last updated: 14 June 2023
There are some key ingredients when it comes to writing a hit musical. You need stand-out songs, a gripping storyline and compelling characters who your audience will fall in love with (or in some cases, love to hate).
To give you some inspiration, let's take a look at the most loved musical characters – and what makes them so great.
What makes a great character in musical theatre?
Whether they're a hero or a villain, the best musical theatre characters share some key traits.
Most important is that they're multi-faceted characters. Audiences relate to characters with depth. No one is 100% bad or 100% good, so just like real people, your characters should reflect real humans too. Explore their strengths, weaknesses, fears, vulnerabilities and desires by creating a character bio. The exercise can help ensure you create strong well-rounded characters.
The best characters also undergo a process of growth and transformation throughout the story. They should evolve and learn as a result of their experiences – but it's important that this development is believable to the audience.
Meaningful relationships and emotional connections with the other characters will help to create a more believable narrative and create a better-rounded character. Showing their struggles and internal battles will help to engage the audience on an emotional level, leaving a lasting impression of the character.
Finally, all the best characters have unforgettable songs. This is musical theatre, after all, so if you want to create an iconic character, think about what stories you want them to tell through song.
Who are the best musical theatre characters?
There are so many to choose from, this is in no way a definitive list – but we've managed to narrow it down to some of our favourites, from musicals both old and new.
Eva Perón from Evita
Evita, written by Andrew Lloyd Webber and Tim Rice, focuses on the life of the former First Lady of Argentina, Eva Perón.
Hers is a classic rags-to-riches story, rising to power from a poverty-stricken background thanks to her unwavering ambition and determination. Yet, despite her charisma and charm, she's a controversial figure. Beloved by many but criticised by others for her methods, there's a compelling depth to her character that makes her fascinating to watch on stage.
Plus, we can't ignore the fact that her songs are some of the most beloved of all musicals. Once you've heard 'Don't Cry for Me Argentina', it's impossible to forget.
Tracy Turnblad from Hairspray
Spunky, enthusiastic and big-hearted, Tracy is the lead character in Hairspray. She has big dreams of being a dancer on her favourite TV program, The Corny Collins Show, but there's one problem: only dancers who look a certain way get to be on the show. Black dancers are only featured once a month, and plus-sized dancers like Tracy don't get a look-in.
But Tracy's an eternal optimist who believes in the power of people. She's an underdog who fights for her dreams, and you can't help but be inspired by her optimism in the face of adversity.
And it's not just her own dreams that she fights for – she also lifts up others and breaks down barriers in racially-segregated 1960s Baltimore. And, of course, she gets to sing some of the best songs in the show, like the upbeat love song,'I Can Hear The Bells' as she dreams of a future with heart-throb character Link Larkin.
Scar from The Lion King
It's not all about the heroes. Sometimes, the stand-out characters are the baddies. And in the case of The Lion King, everyone loves to hate Scar. He's the brother of Mufasa, the uncle of Simba, and is on a single-minded mission to become king – no matter who stands in his way.
Although he's the villain, he's captivating to watch, with wit and charm that make him one of the most compelling characters in the show. It's undoubtedly one of the best British musicals of all time, but without Scar, The Lion King would be a different story. It's because of him that we have tension and jeopardy that make the musical thrilling to watch (even if you know the outcome).
Betty Rizzo from Grease
Forget about Danny and Sandy – the stand-out character from Grease is the leader of the Pink Ladies, Rizzo.
She's tough and independent and openly mocks Sandy. But despite her tough exterior, she also has a softer side as revealed through her solo songs like 'There Are Worse Things I Could Do.' The complexity of her character makes her relatable, and you can't help but root for her.
She challenges the stereotypes of 1950s America, and the double standards for men and women, in a way that no other character does. She's always unapologetically herself, something that's cemented her place as one of the most loved characters not just in Grease, but across all of the musicals out there.
Aida from Aida
Aida, with music by Elton John and lyrics by Tim Rice, has some of the best rock and pop songs of any musical – and one of the best leading ladies, too.
The show tells the story of Aida, an enslaved Nubian princess, who falls in love with Radames, an Egyptian soldier. Their forbidden love becomes a powerful symbol of resistance, and Aida's strength and compassion in the face of oppression has made her an iconic character.
She's forced to choose between listening to her heart, and the responsibility she has for her people. It's a difficult situation that means she must make profound sacrifices – but all the while, she highlights the power of compassion and empathy, even towards the oppressors.
Javert from Les Misérables
Another character audiences love to hate is Javert from Les Mis. The main antagonist of the musical, Javert has a rigid adherence to the law, and his black and white thinking leads him to a dogged pursuit of Jean Valjean without any understanding or empathy for Valjean's situation.
However, as time goes on, he experiences a crisis of confidence, and an internal struggle that shakes his firmly held beliefs and worldview. He acts with compassion, showing capacity for personal growth and redemption and ensuring he doesn't fall solely into the 'villain' category, but into one that's more morally ambiguous.
The Phantom from Phantom of the Opera
Is there a more iconic image from a musical than the Phantom's mask? This mysterious character has fascinated audiences – and the show's heroine, Christine Daaé – ever since the show's 1986 premiere.
His enigmatic character is even more intriguing thanks to his tragic backstory. Born with a facial deformity, he faced a life of isolation but found solace in music. That deep love for music is another key aspect of the Phantom's character that makes him so fascinating. He's a musical genius, creating haunting songs that resonate with both the show's characters and the audience.
What's more, the Phantom blurs the lines between hero and villain. He causes chaos and deliberately hurts people – but he can also elicit sympathy. The two different sides to his character only add to the Phantom's mystique, cementing his status as an iconic musical character who's stood the test of time.
Elphaba from Wicked
Elphaba, the Wicked Witch of the West, is the main character in Wicked, with the musical telling the story of the Wicked Witch before Dorothy came onto the scene. Although the musical only hit Broadway in 2003, it quickly became a commercial and critical hit, with the leading lady in particular becoming a firm favourite.
The Wicked Witch of the West goes on a significant journey through the show, with significant personal growth as she fights for justice and stands up for what's right – regardless of the consequences.
Elphaba has incredible strength and determination, and lives life according to her values, even when she's labelled as wicked. Plus, she gets to sing some of the most loved songs in any musical, like the rousing 'Defying Gravity' which helps her to find power in her outsider status.
Maria from The Sound of Music
You can't help but fall in love with free-spirited Maria, who brings joy and music back into the lives of the von Trapp family. Her optimism is infectious, even in the face of adversity, but her sweet nature doesn't mean she's a pushover – far from it.
She's independent and opinionated, and stands up to the strict Captain von Trapp, helping him to change his rigid ways for the better. Maria goes on a journey of personal growth through the show, from being unsure of her place in the world to discovering her life's purpose.
Aaron Burr from Hamilton
Alexander Hamilton is a fantastic character, but it's the main antagonist of Hamilton that makes it onto this list.
Although Burr is Hamilton's adversary, the musical shows that he's a complex, multifaceted character – and not necessarily a bad guy. The audience gains an understanding of his internal struggles and his songs, like 'Wait for It' and 'The Room Where It Happens' help to paint Burr as a tragic hero rather than a villain.
These two songs are, arguably, the best in the show – and Burr gets to sing them both, cementing his place as one of the best musical characters of all time.
Did we include your favourite characters? If you're feeling inspired to create some compelling characters of your own, why not learn from the very best in the business? Tim Rice's Writing and Performing Musical Theatre course teaches you everything you need to know, from creating authentic characters to getting the music and lyrics right.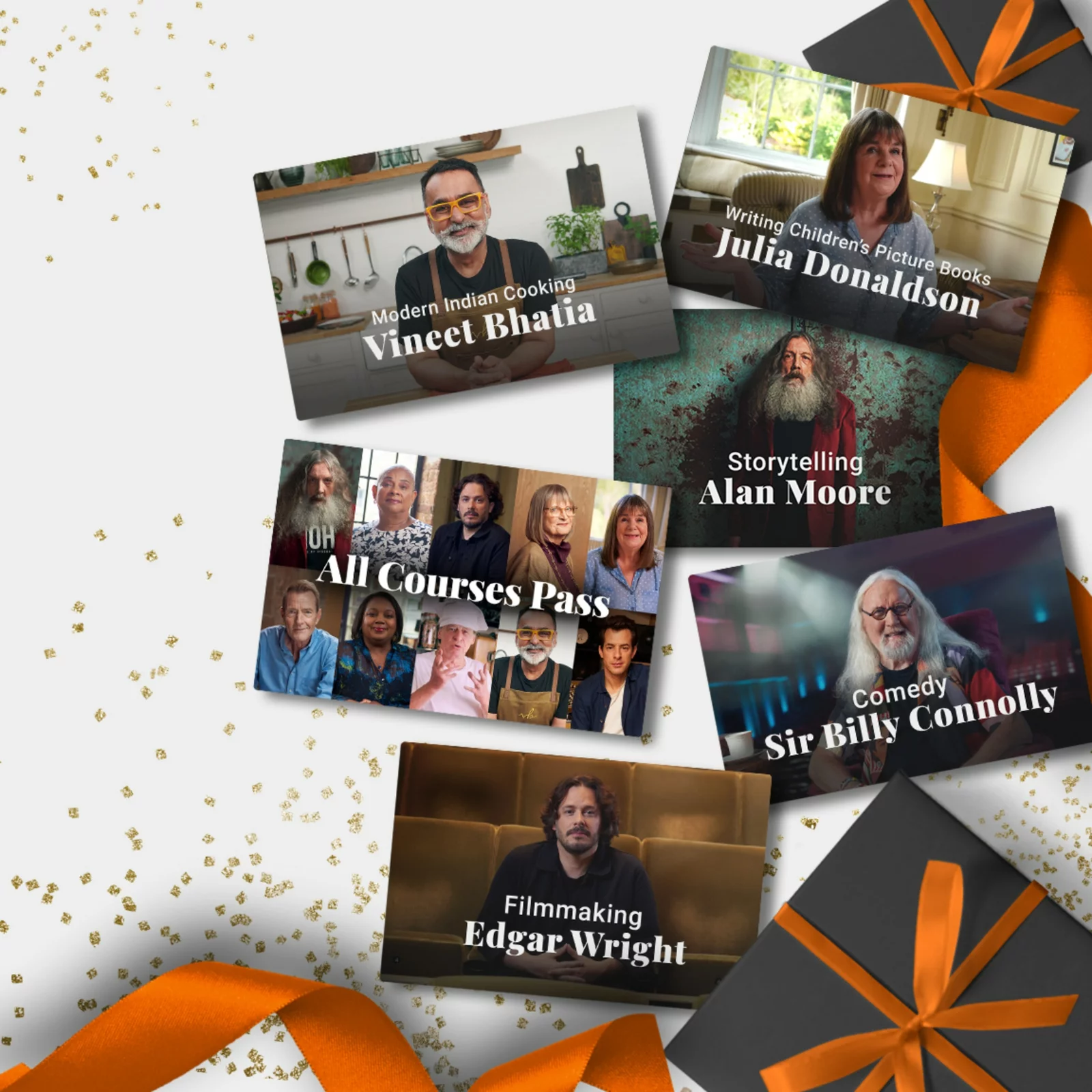 Give the gift of knowledge
Surprise a special someone with a year's access to BBC Maestro or gift them a single course.