Gary
Barlow
Songwriting
Everyone has a song inside. Discover how to create yours with the writer of 14 No.1 singles.
29 video lessons
Course notes
All levels and musical tastes

Watch on any device

Self-paced, no deadline
The Course
Whether you're a beginner, in a rock band, or a producer, there's a lot to be learned from Gary's course. Be inspired as he crafts a new song from scratch.
Thanks for signing up
Check your inbox - your free lesson is on the way!
Oops! Something went wrong
Please try again later
Get started with a free video lesson
The songwriting process with Gary Barlow
Your Maestro
Gary Barlow, OBE, is one of Britain's greatest songwriters. He's written songs for Delta Goodram, T-Pain, N-Dubz, Lily Allen, Shirley Bassey, Take That and more. He's sold over 50 million records, had 14 No.1 singles and learnt a lot in 30 years. He's going to share it all with you on this course.
Lessons
3 mins

Meet your Maestro. He's going to give you all the inspiration you need to start your songwriting career.

3 mins

Gary passionately imparts what music and songwriting mean to him personally.

5 mins

Gary says songwriting is a process that involves many layers of exploration and demands a curious nature.

9 mins

Gary talks about the importance of training your ears by listening to other people's songs.

5 mins

Gary sits at the piano and deconstructs his global number one hit A Million Love Songs, a track he wrote aged 15.

4 mins

Gary reveals the remarkable songwriting regime that he started as a schoolboy and set him on the path to success.

13 mins

One Christmas, Gary was given a choice of presents by his parents. His choice changed the course of his life.

5 mins

Gary explains why singing your own songs in front of an audience will take your writing to a whole different place.

4 mins

Gary pulls apart the song Pray and shows us its component parts.

11 mins

There are no shortcuts to finding your own voice. Gary shows you the ways in which you can get started.

4 mins

It's critical that you keep all your ideas safe so that you can come back to them. Gary illustrates this with the story of a song that stuck with him until he was ready to complete it.

3 mins

Find out why Gary likes to get a song started with a chorus.

3 mins

Chords are great building blocks for songwriters. They have dictated the emotions and sentiments of many of Gary's most famous songs.

7 mins

Gary shows us how he brought two ideas to the studio and fused them together to create a song big enough to open a sell out show at Wembley Stadium.

9 mins

Arguably the greatest comeback in pop history was launched off the back of a collaboration. Gary explains how a partnership with producer John Shanks, helped create the song, Patience.

3 mins

Gary shares the single biggest moment that influenced his songwriting.

7 mins

Starting with a clean slate, Gary shows you how to construct a brand new song and explains many of the decisions you need to make right from the start.

13 mins

Tempo, sentiment and choice of key come into focus as a new song takes shape.

12 mins

Gary points out the pitfalls one encounters when writing choruses.

10 mins

Gary talks about the importance of staying in the moment to maintain the flow and puts the melody of our new song under the spotlight.

10 mins

Gary drives the hook home and fine-tunes the lyrics.

10 mins

Gary believes the song now has that one piece of magic in the melody of the chorus.

6 mins

In the creative world, confidence is king. Without it everything falls apart. Gary speaks from the heart about how he once lost his confidence and what he did to build it back up.

7 mins

In songwriting, everything you do will prepare you for a moment that will take you by surprise.

13 mins

Gary talks about the joys of living a creative life and reflects on how Back For Good came about through experimentation.

10 mins

Different skillsets are required for musical theatre and for scoring film soundtracks. Gary touches on what you need to know to work in these areas.

6 mins

After four decades in the business, Gary has some good advice on how to stay fresh and relevant.

3 mins

In an age in which music has never been more accessible, Gary gives his take on how to find your audience.

7 mins

Gary talks passionately about his love and respect for music.
Start learning today
Change or cancel your subscription at any time
Learn without limits on your computer, phone or tablet
Download course notes and exercises to learn at your own pace
Change or cancel your subscription at any time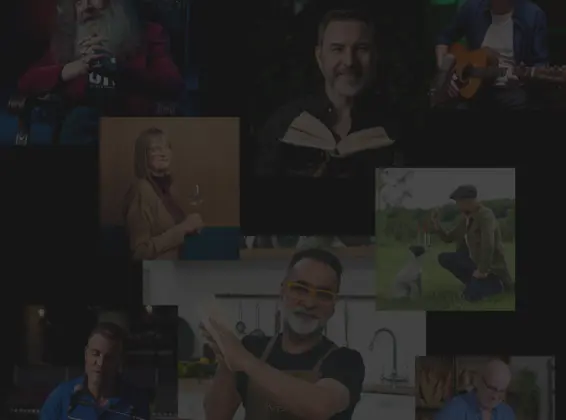 Annual access
10-days free then $10 / month
(Billed annually as $120)
---
Discover new passions with access to every BBC Maestro course
Enjoy over 100 hours of video lessons every year
Explore all brand new courses added throughout the year
Receive discounted rates to purchase your favourite courses to own for life
Start 10-day free trial

Course notes
71 pages
A downloadable PDF full of further insight and techniques to get you making your own music.

What people are saying
Brilliant series, well worth the investment. Lots of content covered, a 'must' for all budding song-writers.

- Myson
Easy, intuitive, and great info from an expert.

- Claire MacKelvie
Gary has an honest and encouraging approach.

- Craig McEvoy
Sharing Gary's expertise and passion for song writing was really inspiring.

- Anon
I learnt a lot about songwriting. It was what I needed. The quality of the video was amazing. And it really helped me to improve my songwriting and respect other musicians.

- Anon
I liked that Gary really connected with the people and I liked when he was explaining how to write a hit song.

- Olivia Grace Dunning
Gary Barlow was a wonderful mentor.

- Derek Atkinson
I had to watch all of it today and can't wait to rewatch it. Thank you Gary.

- Nick
Gary is great. Very accessible. Simplifies the art of songwriting. Very honest and relatable.

- Eleni Skarpari
Concise, precise, master class. Great insight to how a maestro has developed and honed his craft and prepared to share this with others. Gary Barlow has matured so much with his songwriting and performance over the years. His expertise is enthusiastically broken down in to essential parts, and demonstrated how to build an idea to a polished and completed product.

- Ian Martyn
Gary really does make it all seem approachable. Last night I watched a lesson where he demonstrated playing 2 notes with 2 fingers and said, "Anyone can do this", so I sat down at the piano and tried it out. He was right! I'm thrilled to have started on this new adventure.

- Anon
Really helped how to pull a song apart and learn what goes into it. Very inspiring - can't wait to get on my piano!

- Esther
Common questions
BBC Maestro is a subscription-based streaming platform, created to educate and inspire people to explore their creativity. Through pre-recorded lessons and detailed course notes, anyone can learn a wide range of disciplines and follow in the footsteps of experts respected all over the world. BBC Maestro offers single course purchases or an annual subscription.
Everything. Access to all courses, course notes, the BBC Maestro app, and the ability to download courses to watch on the go.
You'll need to provide an email address, password, and bank card details to create an account, but no payment will be taken until the trial has ended. A trial lasts 10 days from the point of sign up. After 10 days, we will automatically take a payment of $120 to start your annual subscription. You can cancel your trial at anytime in your account settings. You'll have access to easy-to-follow video lessons. Watch on your computer, tablet or mobile and learn on demand, wherever and whenever you like. Our courses are beginner-friendly and you can watch as many times as you like, at your own pace. Terms for the free trial can be found here: https://www.bbcmaestro.com/freetrial-terms
You can buy an annual subscription to get full access to all BBC Maestro courses, lessons and course notes for one year. You can enjoy over 100 hours of video lessons and your own pace and watch as many times as you like. You'll also have access to any new courses added throughout the year.
Yes, all our courses have English subtitles that can be accessed by clicking the CC button on the video player. We also have downloadable PDF course notes to go with each course, which offer more detailed information and tips.
No, all our courses are self-paced and no courses will be removed from the site or 'expire'. If you have an all-access annual subscription, you can watch any content while your subscription is valid. If you don't have an all-access subscription, but instead have bought one or more individual courses, the purchased content is yours to keep for life, and lessons can be watched as many times as you like.
Subscribers will have instant access to new courses as they are released. Please note that any courses in the Upcoming Courses section may be released outside of your annual subscription period. If you have any questions about an upcoming course, please email [email protected].
We offer a 14-day money back guarantee for your first all-access annual subscription, if you aren't completely satisfied with your purchase. See our terms and conditions for details, or email [email protected].
Thanks for signing up
Check your inbox - your free lesson is on the way!
Oops! Something went wrong
Please try again later
Get started with a free video lesson
The songwriting process with Gary Barlow