How to create a sympathetic villain
By BBC Maestro
Last updated: 13 April 2022
Every aspiring writer can understand the importance of crafting a central character that your readers will empathise with and get behind.

However, should the villain of your story be equally as deserving of understanding from the reader? Many established authors would say yes.

What is a sympathetic villain? How can you create one? And what will this add to your story? Read on to discover some of the tips and tricks used by today's most successful writers to craft villains that are as three-dimensional as their heroic counterparts.
What is a sympathetic villain?
Can a character do evil things and yet evoke the sympathy of your reader? Yes, they can. Many accomplished writers achieve this by giving their antagonist a moving backstory, that explains why they turned out the way they did. The logical side of the reader's brain knows that the villain is bad and their actions are wrong, yet the emotional side of their brain can't help but feel sorry for them on a human level because they understand what caused this character to become evil in the first place.
Your villain doesn't need to be likeable, but the reasons behind their behaviour are what helps your reader see them as a real, fully-rounded person. This technique makes your villain more complex and compelling.
As a writer, it's important to really get under the skin of why your villain behaves the way they do. As Alan Moore points out in his BBC Maestro storytelling course: "in creating characters you need to feel compassionate towards them, even if they are the most hateful villain possible… If you're going to put words in their mouth, you need to understand them as a human being. The key to that, is compassion - being able to think yourself into someone else's shoes."
Examples of sympathetic villains
The ruthless yet secretly vulnerable Cersei Lannister from Game of Thrones is the evil queen we all love to hate… but who we also can't help but feel a little bit sorry for. Dark wizard Severus Snape from Harry Potter is another classic example of a sympathetic villain, and while his actions are reprehensible, his backstory hints at the tragic reasons behind his behaviour, adding depth to his character.
Featuring the villain as the protagonist of the story has become more popular in recent years too. For example, Netflix's hit series You follows sociopath Joe Goldberg as he searches for love, while Villanelle in Killing Eve is the complex assassin character that propels the story along.
How to create a sympathetic villain
Our online writing courses are packed with ways you can create well-rounded, believable characters - villains included!
In his comic, From Hell, Alan Moore depicted the infamous Victorian serial killer, Jack the Ripper. In his storytelling course, Alan explains his approach to evoking such a well-known historical villain.
"(I made him) a complete nuanced individual. I didn't want simply a figure with a top hat and a raised knife - the standard stereotypical image of Jack the Ripper. I wanted a real person that the audience would understand."
Alan explains that he wanted to get his head into how Jack the Ripper interacted with other people. How he reacted to friends versus how he reacted to strangers, what his politics was and what his ambitions were.
"One important thing with regard to characterisation, is how you characterise your villains - even if you're creating a terrifying serial murderer, do try to get inside their personality so you create them as a rounded individual."
Alan goes on to explain that he doesn't want to reduce any of his villains to two-dimensional cartoons. Instead, he gives each of them a different reason for doing what they're doing - some are frightened, some enjoy the feeling of power. If your heroes have any weight and resonance, he adds, you better make sure your villains have weight and resonance too.
Prolific novelist, Malorie Blackman echoes Alan's sentiments. "Do as much work on your antagonist as you do on your protagonist, because weak antagonists make for weak stories," she warns in her BBC Maestro writing course. Using Malorie's character bio template works equally as well for villains as it does for the heroes of your story.
In his writing course, comedian and author David Walliams urges new writers to "think about what your villain wants, and who they are as a person. Ultimately you want them to be as memorable as possible."
Remember, making your villain as compelling and complex a character as your hero will add new depth to your story. Sympathetic villains stay with readers long after they've finished reading your novel, because they resonate on a deeper level with our compassionate side.
FREE video lesson: How to create believable characters
With author, Malorie Blackman


Create villains with Alan Moore
Get all the insights on creating a sympathetic villain and master the craft of writing, with this storytelling course from legendary writer Alan Moore.
Choose your writing teacher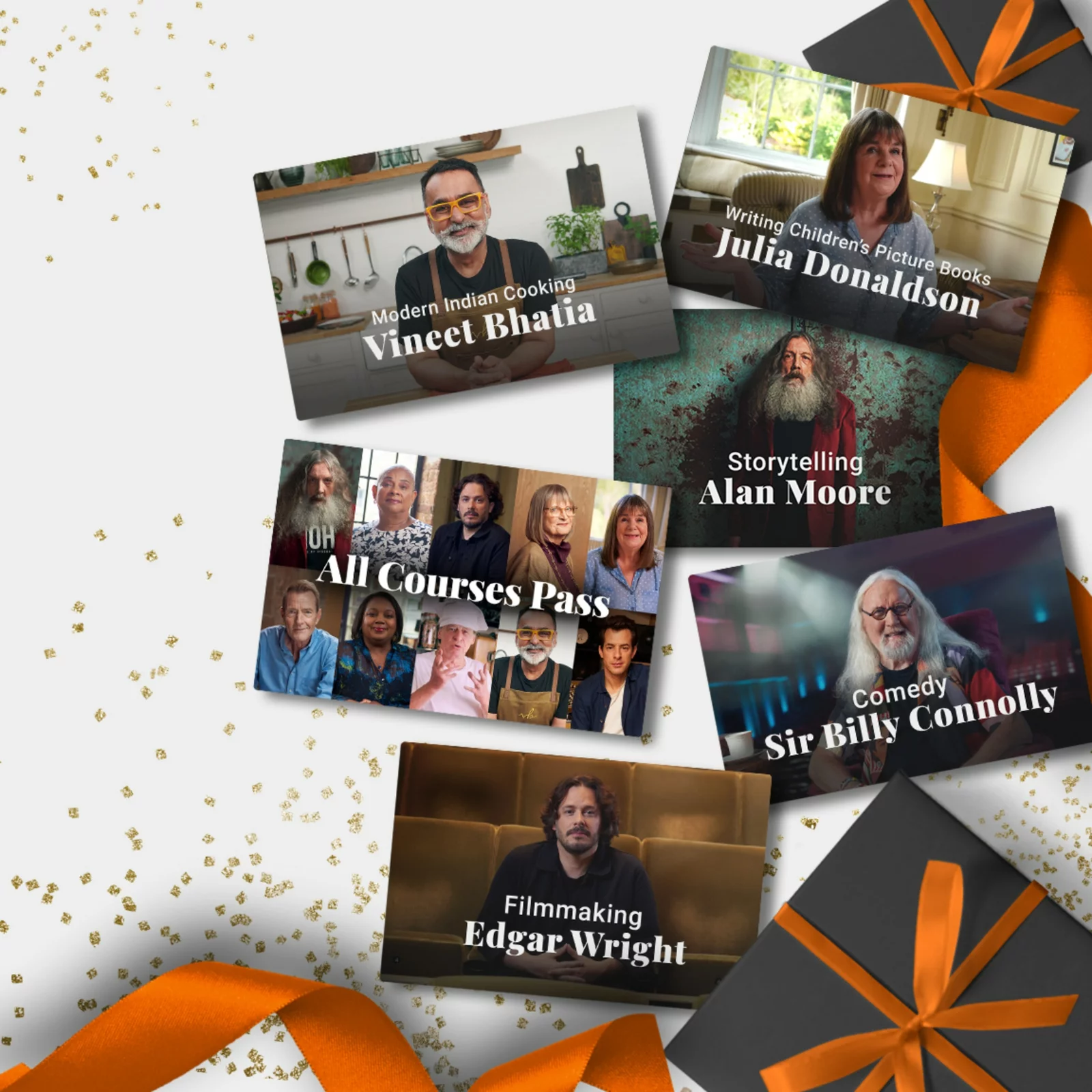 Give the gift of knowledge
Surprise a special someone with a year's access to BBC Maestro or gift them a single course.