Edgar
Wright
Filmmaking
The award-winning filmmaker made his name with the beloved Cornetto trilogy (Shaun of the Dead, Hot Fuzz and The World's End). Follow that with Scott Pilgrim vs the World, Baby Driver and Last Night in Soho and you've got yourself a world-class filmmaking teacher with indie roots and Hollywood experience. From storyboarding and scriptwriting to fundraising and pitching to studios, Edgar will show you the many different approaches to filmmaking and will ultimately help you get your film made and get your film seen.
27 video lessons
Course notes
For anyone who wants to make a film

For all experiences and budgets

Self-paced, no deadlines
The course
Whether you're just starting out or want some insight into that trademark kinetic style, Edgar's filmmaking class is packed with practical tools and creative inspiration. He'll take you through writing, directing, casting, location scouting, collaborating, funding, production, editing, sound design, distribution and more. Just check out the full list of lessons below for a teaser. You no longer need to fear the live set. Get tips from Edgar and you'll walk in with an auteurial swagger that the cast and crew love to see. Even if it is a little bit fake-it-till-you-make-it.
Thanks for signing up
Check your inbox - your free lesson is on the way!
Oops! Something went wrong
Please try again later
Get started with a free video lesson
Writing to direct with filmmaker, Edgar Wright
Your Maestro
Meet the man who became an indie legend with the Cornetto trilogy and a trademark directing style. He started out making indie movies on a Super 8 camera and directed shorts on a shoestring throughout the 80s and 90s, building up a close-knit group of collaborators including Simon Pegg and Nick Frost. As someone who's gone from film school reject and micro budgets to Hollywood blockbusters, there's no one better to guide you through the world of filmmaking and show you how to make your film a reality.
Lessons
3 mins

Meet the man who became an indie legend with a trademark directing style. He's here to show you how to make your film a reality.

5 mins

There's so much you can learn from the classics. Delve into cinematic history with Edgar's guidance and you'll pick up tips for your own feature.

18 mins

Edgar got rejected from film school. Twice. That didn't stop him and nothing should stop you from starting out in the right direction…

12 mins

Wise words on mental preparation, resilience, the work that lies ahead of you and how to work with your budget (not against it).

14 mins

Learn about the benefits of writing your own opportunities and selling yourself as the whole package, whether solo or with a co-writer.

11 mins

Discover the joys (and woes) of writing, through characters and theme, navigating writer's block and breaking down plot with index cards.

4 mins

The king of genre play celebrates the wonders of working in genre and playing with story conventions.

8 mins

Smash cut to: developing your own filmmaker aesthetic through editing, sound, cinematography and performance, and understanding how it might evolve.

8 mins

Edgar has storyboarded every scene since Shaun of the Dead. Learn how to visualise ideas in your head and map out where the story goes.

20 mins

Hone your skills, find collaborators and make a name for yourself with short films then you'll have a better chance funding your feature.

11 mins

Learn how to construct a scene and tell a story with a little help from the town shootout in Hot Fuzz and the toilet brawl in The World's End.

12 mins

Tips for finding the right actors for your film and how to work with them in rehearsals and on set. Just in case Tom Hanks isn't available.

7 mins

Learn about stage sets versus real locations, when to use which and how to go about location scouting for that perfect setting.

5 mins

Costume can make a splash even if you're not working on a period feature. Consider colour, iconic outfits and presenting character.

6 mins

Think about the camera's relationship with other actors, the narrative, and the audience. Should it be invisible or like another character?

7 mins

How to approach starting out on a production? Edgar advises starting with an ambitious scene to set the tone for the entire shoot.

7 mins

How choosing the right soundtrack can transform your film. Get it cleared early and you can choreograph scenes to perfection.

10 mins

Understand the difference between diegetic and non-diegetic sound, and the importance of good sound design to heighten the style of a film.

10 mins

How to choreograph and execute breath-taking action scenes – from using elements of the Hong Kong Action Style to piecing it together.

3 mins

The importance of finding a great production designer and keeping your aesthetic front and centre during the filmmaking process.

8 mins

Weaving your film into a cohesive narrative using editing techniques like the Kuleshov effect, killing your darlings, and trial and error.

10 mins

Edgar's experience of the similarities and differences in creating content for television versus feature films.

7 mins

Collaboration is key to successful filmmaking. See how an entire crew works together in the breakdown of a scene in Last Night in Soho.

7 mins

How to stand out when distributing your film in a crowded arena. Know your strengths, make it pulpy and pitch to the right festivals.

24 mins

Edgar answers questions from Twitter – on inspiration, working with his heroes, parody vs homage, needle drops and fighting your corner.

17 mins

National Film and Television School students pose questions on redrafting scripts, action sequences, dialogue and improv.

1 min

Final thoughts on how to become a filmmaker and how you never stop being a student of the form. Fade to black.
Start learning today
Change or cancel your subscription at any time
Learn without limits on your computer, phone or tablet
Download course notes and exercises to learn at your own pace
Change or cancel your subscription at any time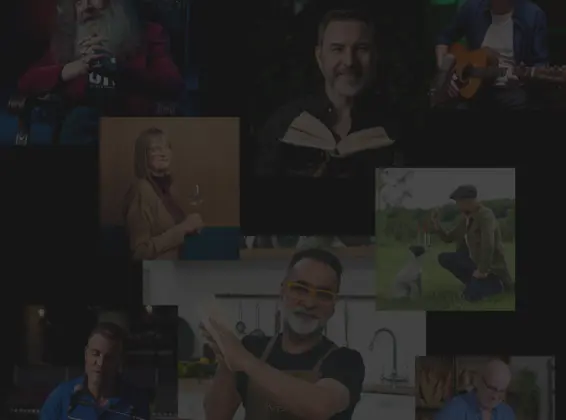 Annual access
10-days free then $10 / month
(Billed annually as $120)
---
Discover new passions with access to every BBC Maestro course
Enjoy over 100 hours of video lessons every year
Explore all brand new courses added throughout the year
Receive discounted rates to purchase your favourite courses to own for life
Start 10-day free trial

Course notes
64 pages
A downloadable PDF full of tips and exercises to help you put theory into practice.

Common questions
BBC Maestro is a subscription-based streaming platform, created to educate and inspire people to explore their creativity. Through pre-recorded lessons and detailed course notes, anyone can learn a wide range of disciplines and follow in the footsteps of experts respected all over the world. BBC Maestro offers single course purchases or an annual subscription.
Everything. Access to all courses, course notes, the BBC Maestro app, and the ability to download courses to watch on the go.
You'll need to provide an email address, password, and bank card details to create an account, but no payment will be taken until the trial has ended. A trial lasts 10 days from the point of sign up. After 10 days, we will automatically take a payment of $120 to start your annual subscription. You can cancel your trial at anytime in your account settings. You'll have access to easy-to-follow video lessons. Watch on your computer, tablet or mobile and learn on demand, wherever and whenever you like. Our courses are beginner-friendly and you can watch as many times as you like, at your own pace. Terms for the free trial can be found here: https://www.bbcmaestro.com/freetrial-terms
You can buy an annual subscription to get full access to all BBC Maestro courses, lessons and course notes for one year. You can enjoy over 100 hours of video lessons and your own pace and watch as many times as you like. You'll also have access to any new courses added throughout the year.
Yes, all our courses have English subtitles that can be accessed by clicking the CC button on the video player. We also have downloadable PDF course notes to go with each course, which offer more detailed information and tips.
No, all our courses are self-paced and no courses will be removed from the site or 'expire'. If you have an all-access annual subscription, you can watch any content while your subscription is valid. If you don't have an all-access subscription, but instead have bought one or more individual courses, the purchased content is yours to keep for life, and lessons can be watched as many times as you like.
Subscribers will have instant access to new courses as they are released. Please note that any courses in the Upcoming Courses section may be released outside of your annual subscription period. If you have any questions about an upcoming course, please email [email protected].
We offer a 14-day money back guarantee for your first all-access annual subscription, if you aren't completely satisfied with your purchase. See our terms and conditions for details, or email [email protected].
Thanks for signing up
Check your inbox - your free lesson is on the way!
Oops! Something went wrong
Please try again later
Get started with a free video lesson
Writing to direct with filmmaker, Edgar Wright