Character driven vs plot driven writing
By BBC Maestro
Last updated: 21 September 2022
In all books, there is a driving force which moves the story along. In some books the driving force is character, while in others it's plot.
The relationship between plot and character shapes the story and sets the pace of a novel. But what's the difference between character-driven and plot-driven writing?
In this article we'll look at how to identify character driven vs plot driven writing, and how to refine your own writing to make sure your story is compelling for your readers.
What is character-driven writing?
This type of story focuses on the central character and their inner transformation from the beginning to the end of the story. It deals with their inner thoughts, feelings, struggles and relationships with others, and the story arc tends to be one of internal conflict and resolution.
In character-driven writing, it's not so much what the character has to deal with, but how they deal with the things that happen to them. The character must make decisions and will actively change in the face of events.
It's important to remember that character-driven stories still contain elements of plot (and vice versa), but in character-driven writing, the plot exists to develop the character.
The beauty of character-driven writing is the intimate connection readers feel to the protagonist. It's almost as if they inhabit the mind of the central character for the duration of the tale.
Since readers will spend so much time with one character in this style of writing, a dynamic and compelling main character is essential for keeping your readers engaged.
Make sure your character has:
A backstory - writing a character bio like novelist Malorie Blackman does can help (download a free character bio template here). Where have they come from? Where are they trying to go? Both literally and figuratively. Think about what makes your character behave the way they do. What's driving them?
A unique voice - both in terms of how they talk but also their perspectives on the world. Again, link this back to your character bio - what shaped their beliefs? What do they believe in?
Internal conflict - what aspect of themselves are they struggling with? All stories need conflict to be interesting, but internal conflict can be the most fascinating to explore. Perhaps they want something they shouldn't? Perhaps they did something they regret?
Momentum - your character should make active choices in the story, rather than simply having events happen to them. How they choose to respond to situations can reveal a lot about a character.
Examples of character-driven novels:
Eleanor Oliphant Is Completely Fine by Gail Honeyman
To Kill A Mockingbird by Harper Lee
The Catcher In The Rye by JD Salinger
Little Fires Everywhere by Celeste Ng
Normal People by Sally Rooney
Where The Crawdads Sing by Delia Owens
The Book Thief by Markus Zusak
Character-driven writing is focused on thoughts, feelings and emotions, with the events of the story being secondary to their own internal plight.
What is plot-driven writing?
Ever read a book you simply couldn't put down? Chances are this was a plot-driven novel.
Genre fiction is often plot-driven - think science fiction, fantasy, horror and thrillers. Fiction series are also commonly plot-driven, as you'll find the same character facing new (and thrilling) situations with each new book.
In plot-driven narratives, you'll find plot twists aplenty, plus detailed world-building and plenty of action. A series of situations will unravel, and these are often connected and drive the story onwards.
In plot-driven writing it's the events that happen which drive the story forward. In fact, books which are described as 'page turners' are usually plot-driven stories. Plot-driven storytelling is concerned more with what the character does in each situation, rather than how they feel and how it affected them internally.
While the character development takes a back seat in plot, or narrative-driven, writing, characterisation is still important. Writing a plot-driven story is no excuse for one-dimensional characters, so be sure to flesh them out and identify what motivates them.
A good plot-driven story has:
Causality - one event leads to another. Think of your plot points as catalysts or triggers that move the story forward.
Events - things need to happen, lots of things. Plotting out your story structure in advance can help keep you on track when you're writing. It's important to frequently elevate the action and continuously raise the stakes to keep things interesting.
A climax - everything that happens in your story should be leading to that one pivotal scene. The private investigator confronts the bad guy, the prisoner finally escapes, the forces of good and evil battle it out next to a whirling black hole.
Examples of plot-driven novels:
The Killing Floor by Lee Child
Come With Me by Ronald Malfi
Silence Of The Lambs by Thomas Harris
Gone Girl by Gillian Flynn
Ready Player One by Ernest Cline
1Q84 by Haruki Murakami
Should I write character-driven or plot-driven stories?
Whether your writing is character or plot driven really depends on what kind of stories you like to write.
If world-building makes your soul sing, if huge action scenes excite you, and if epic plot twists are what you really love - chances are you'll lean towards plot-driven writing. On the other hand, if the depths of the human psyche keep you endlessly enthralled, then character-driven stories are probably more your style.
The good news is, when you sit down to write a story you don't have to decide in advance what it's going to be. Simply let the story unfold on the page and you can refine it further down the line. The most important thing is to start writing.
Learn how to write from some of the most exciting writers around today, with online writing courses from Alan Moore, Malorie Blackman, Lee Child and Julia Donaldson.
FREE video lesson: Creating credible characters
with iconic writer, Alan Moore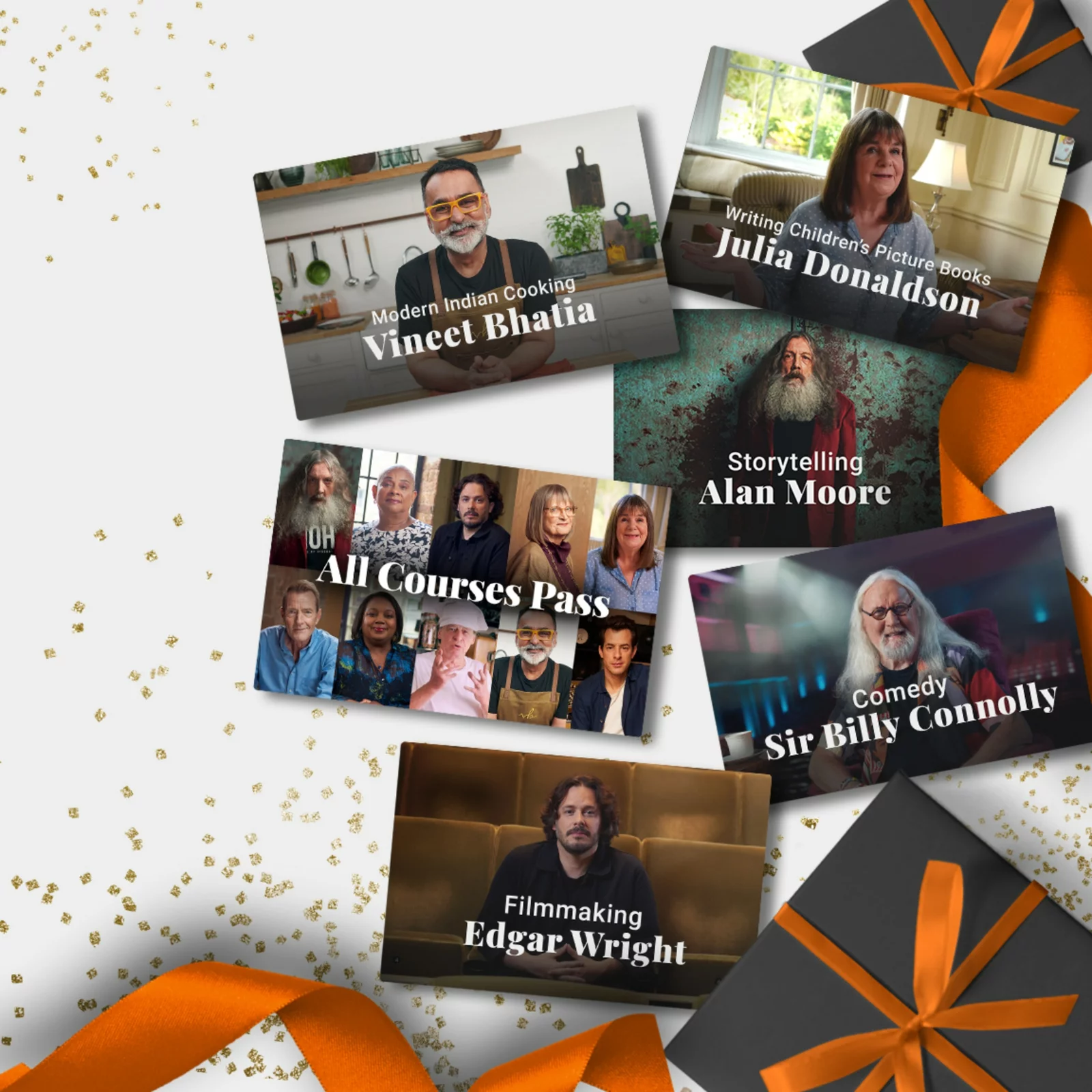 Give the gift of knowledge
Surprise a special someone with a year's access to BBC Maestro or gift them a single course.