BBC Maestro is a commercial platform operated by Maestro Media in partnership with, and under license from BBC Studios (a commercial arm of the BBC).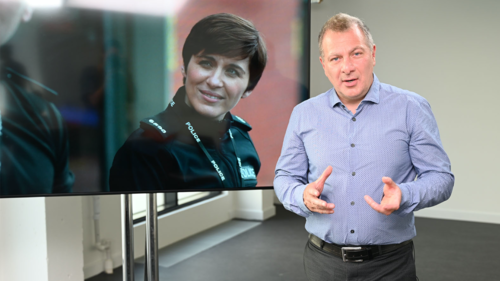 Between the Lines
A weekly 7-part series from BBC Maestro, where Jed Mercurio shares scriptwriting secrets for each episode of the action-packed 'Line of Duty' Series 6. Perfect for fans and budding scriptwriters.
Episode Two: Conflict
Jed reveals a scene where natural story dictates that AC12 raid Hillside Lane Police Station. But he injects it with a personal confrontation to create conflict and drama in the story.
Episode Two Lesson Notes