BBC Maestro is a commercial platform operated by Maestro Media in partnership with, and under license from BBC Studios (a commercial arm of the BBC).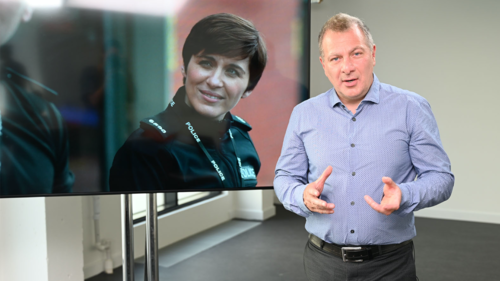 Between the Lines
A weekly 7-part series from BBC Maestro, where Jed Mercurio shares scriptwriting secrets for each episode of the action-packed 'Line of Duty' Series 6. Perfect for fans and budding scriptwriters.
We really look forward to sharing the remainder of this series with you. Keep an eye out for it, week commencing 3rd May, 2021. We hope you enjoy the rest of Line of Duty Series 6, and in the meantime check out Jed's full 'Writing Drama For Television' course here…
Episode One: Mystery
Jed breaks-down a pivotal scene from Line of Duty S6 Ep1. Managing mystery and audience anticipation while giving glimpses into the back story of DCI Joanne Davidson.
Episode One Lesson Notes
Join Our Newsletter
Sign up for a free lesson on developing your ideas for on screen success